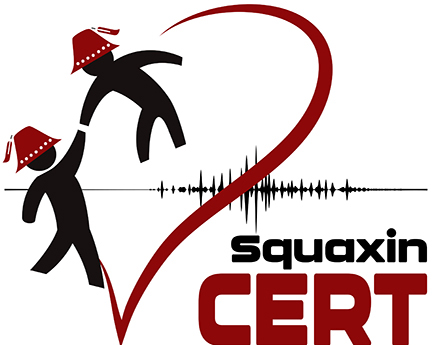 We believe the greatest threat to our community is to our Elders. The CERT supports the guidance that Tribal Leadership provides and encourages all Elders with compromised immune systems remain in their homes. The CERT is ready to help whenever our support is needed.
If you are living with an Elder with a compromised immune system, please limit leaving your home to essential errands. Please wear a mask and use gloves at the store. It's okay to go outside while at home as long as you practice social or "physical" distancing from others. It's not what we're accustomed to, but it's clear that the number of people getting sick and number of deaths have decreased since we started keeping that distance.
#StayHomeStayHealthy
Be Safe!
If you are interested in getting involved or you have questions about the CERT, please feel free to contact us.
The Squaxin Island Community Emergency Response Team (CERT) can be reached at