Washington Military Department website with information and mappings of various emergencies
https://mil.wa.gov
And the dashboard which has tabs for various situations/threats.
https://bit.ly/2Ug6SN5
Mason County
https://www.co.mason.wa.us/COVID-19/index.php
---
Communication resources for COVID-19 created by the Johns Hopkins Center for American Indian Health
---
Emergency Services in Mason County
---
---
---
---
---

Have you, your family, or someone you know been financially affected by COVID-19?
We want to help!
PUD 3 is a subrecipient of federal CARES funds from the County for residential electric customers who have suffered a financial hardship directly related to COVID-19.
Don't Delay, Apply Today:
Cares Online Application
Funds are limited and the deadline to apply is November 10, 2020.
To learn more about eligibility, please visit the PUD 3 Assistance Page.
---

Funds for Eviction Rent Assistance Program moving quickly
Commerce's Eviction Rent Assistance Program (ERAP), funded with federal CARES Act dollars, may prevent evictions by paying past due and current/future rent for people in distress due to COVID-19.
Rental assistance is provided through local housing providers in each community, not directly from Commerce. Please share the ERAP provider list with your network so community members who may be impacted know where to apply.
CLICK HERE FOR AN ERAP PROVIDER LIST BY COUNTY
---
Extensions for adult non-tax filers and Social Security and Supplemental Security Income recipients
There are extensions for adult non-tax filers and Social Security and Supplemental Security Income recipients to file a claim for Economic Impact (aka stimulus) Payment for a spouse or child. The new deadline to submit information is now NOVEMBER 21.

The Internal Revenue Service (IRS) has announced two important updates about economic impact payments (EIP). First, the IRS has extended the deadline for non-tax filers to provide information to get their EIP this year. The IRS previously announced that adult non-tax filers would have until November 21 to submit their information via the IRS' Non-Filer Tool, while the deadline to submit information for children had expired. However, now, adults may continue to submit their children's information until November 21 as well. An adult may receive up to $1,200. Adults with a qualifying child can get $500 per child.
Additionally, the IRS is now enabling Social Security and Supplemental Security Income beneficiaries, who already received their own EIP, to use the Non-Filer Tool to register for a payment for their spouse or qualifying child if they did not receive their EIP. To help increase awareness about the importance of registering for an EIP, the IRS has established November 10 as National Economic Impact Payment Registration Day. Please help inform your clients about the extended deadline and that they can now use the tool for their spouse or child, even if they already received their own EIP. Tell them to act now to receive their Economic Impact Payment this year.
---
Free masks for low income people at Mason County United Way
Come to the office at 536 W. Railroad Ave in Shelton & they will provide one. No paperwork or documentation needed.
Questions? (360) 426.4999
---
Centers for Disease Control:
Older adults and people who have severe chronic medical conditions like heart, lung or kidney disease seem to be at higher risk for more serious COVID-19 illness. Early data suggest older people are twice as likely to have serious COVID-19 illness.
https://www.cdc.gov/coronavirus/2019-ncov/specific-groups/high-risk-complications.html
---

---

---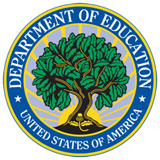 Federal Student Aid
---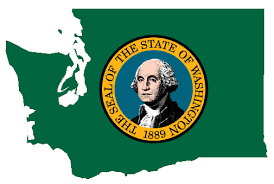 ---
Mason General Hospital drive thru testing by appointment only.
If you think you need to be tested, please call the hotline @ (360) 427-3615 to be screened.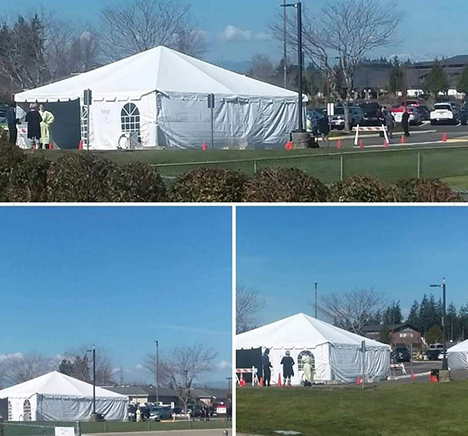 ---

Longhouse covid-19 Grant Opportunities
---

The USDA foods program and LIHEAP have online applications available to tribal communities to fill out electronically and send to Debbie Gardipee who is running these programs.
---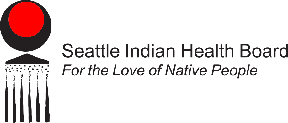 If you live in the Seattle area, this may be a resource for you
Seattle Indian Health Board (SIHB) began over-the-phone healthcare (telehealth services) for its patients amid increasing community closures and Governor Inslee's recent "stay-at-home" order.
Patients can call (206) 324–9360.
---
Every Day Native Teaching Guide
The free Everyday Native teacher's resource is for teachers and beleaguered parents struggling to adapt.
Growing from non-Native and Native alliances, Everyday Native's library of culturally responsive, multi-subject curriculum enhancements based on Native youth's everyday experiences is for grades 4 – 12. Free at everydaynative.com
---

Resources for Continuous Learning During School Closures
---

CARES_Act_Summary_for_SBA_Loans_Grants_for_Small_Business_1585387012
---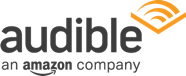 As all of us around the world confront this difficult new period, we recognize the importance—and the challenge—of staying relaxed and entertained, especially for kids at home who are missing the stimulation of the classroom. From the beginning, Audible has served as an antidote to loneliness and even isolation, as a way to hear words that inspire and transport and for many – words that teach and entertain in deeply intimate ways.
With all of us experiencing varying degrees of social distancing and school closures, we have created something that we hope makes our customers' lives a little easier. At stories.audible.com, you will find hundreds of our titles available completely free. The collection has been handpicked by our editors and is a mix of stories to entertain, engage, and inform young people, ages 0–18.
These stories offer a screen-free option that we hope may help break up the day for families with students home from school.
To access the free titles, just visit stories.audible.com from any web browser.
The experience is completely free – no log-ins, credit cards, or passwords required. Just click, stream and listen.
---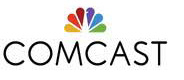 Comcast's Internet Essentials COVID-19 Response
In response to emergency measures associated with Coronavirus (COVID-19), Internet Essentials will increase speeds from 15/2 Mbps to 25/3 Mbps for all customers. This speed increase will happen automatically – no action is required by customers. In addition, new customers will receive two months of free service. Click here for more details.
---

Safeway and Albertsons stores
Safeway and Albertsons stores will be safeguarding those considered to be at-risk during a pandemic. Ownership says that pertains to pregnant women and the elderly. Every Tuesday and Thursday from 7 a.m. to 9 a.m., stores will limit access to the previously-mentioned demographics.
"We are asking that our customers help us reserve this shopping time for those most at risk in our communities. We thank our customers in advance for their compassion and understanding toward their neighbors and friends, and in helping us maintain this temporary operations guideline."