Washington Military Department website with information and mappings of various emergencies
https://mil.wa.gov
And the dashboard which has tabs for various situations/threats.
https://bit.ly/2Ug6SN5
Mason County
https://www.co.mason.wa.us/COVID-19/index.php
---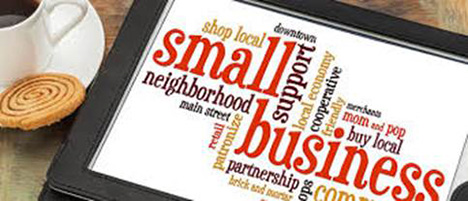 Mason County Micro-Business Relief Grant 2
Grants up to $5,000 are available for local micro-businesses
---
Communication resources for COVID-19 created by the Johns Hopkins Center for American Indian Health
---
Emergency Services in Mason County
---
---
---
---
---

Funds for Eviction Rent Assistance Program moving quickly
Commerce's Eviction Rent Assistance Program (ERAP), funded with federal CARES Act dollars, may prevent evictions by paying past due and current/future rent for people in distress due to COVID-19.
Rental assistance is provided through local housing providers in each community, not directly from Commerce. Please share the ERAP provider list with your network so community members who may be impacted know where to apply.
CLICK HERE FOR AN ERAP PROVIDER LIST BY COUNTY
---
New round of PPP loans – $284 billion – available for small business
Businesses can begin preparing to apply now; program will open to all lenders next week; information sessions for businesses offered by Washington Small Business Development Center
Olympia – The Washington State Department of Financial Institutions (DFI) and Department of Commerce are reminding Washington's small businesses, eligible nonprofits and lenders the federal Paycheck Protection Program (PPP) has been funded with $284 billion for a new round of forgivable loans. The loan program is administered by the U.S. Small Business Administration (SBA). Applications are being accepted now for both first and second draw loans.
The first round of the PPP, which ran from March to August 2020, helped 5.2 million small businesses nationwide keep 51 million American workers employed. More than 107,000 Washington state businesses received PPP loans.
"Small businesses are the lifeblood of our country, of Washington State," DFI Director Charlie Clark said. "It's so important they get the assistance they need to continue beyond this pandemic. Washington's financial institutions stepped up in a big way during the first PPP allocations, and we know they will again."
"These federal loans have been crucial for helping small businesses and our overall economy," Commerce Director Lisa Brown said. "Small businesses can take steps now to get ready to apply, starting with finding a participating lender and finding out what kind of documentation they need to prepare."
The SBA is currently only accepting loan applications from participating community financial institutions (CFIs). Businesses can find a participating CFI at Lender Match. The program will open to all lenders next Tuesday.
The Washington Small Business Development Center (SBDC), a partnership between the SBA and Washington State University, is providing virtual webinars on the loans:
Additional SBA resources for businesses
· SBA E-Bulletin with information about the PPP program and other relief options
· Fact sheets: Paycheck Protection Program First Draw Loans: Overview (sba.gov) and Paycheck Protection Program Second Draw Loans: Overview (sba.gov)
---
Free masks for low income people at Mason County United Way
Come to the office at 536 W. Railroad Ave in Shelton & they will provide one. No paperwork or documentation needed.
Questions? (360) 426.4999
---
Centers for Disease Control:
Older adults and people who have severe chronic medical conditions like heart, lung or kidney disease seem to be at higher risk for more serious COVID-19 illness. Early data suggest older people are twice as likely to have serious COVID-19 illness.
https://www.cdc.gov/coronavirus/2019-ncov/specific-groups/high-risk-complications.html
---

---

---
Mason General Hospital drive thru testing by appointment only.
If you think you need to be tested, please call the hotline @ (360) 427-3615 to be screened.
---

The USDA foods program and LIHEAP have online applications available to tribal communities to fill out electronically and send to Debbie Gardipee who is running these programs.
---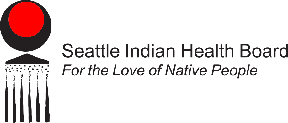 If you live in the Seattle area, this may be a resource for you
Seattle Indian Health Board (SIHB) began over-the-phone healthcare (telehealth services) for its patients amid increasing community closures and Governor Inslee's recent "stay-at-home" order.
Patients can call (206) 324–9360.
---
Every Day Native Teaching Guide
The free Everyday Native teacher's resource is for teachers and beleaguered parents struggling to adapt.
Growing from non-Native and Native alliances, Everyday Native's library of culturally responsive, multi-subject curriculum enhancements based on Native youth's everyday experiences is for grades 4 – 12. Free at everydaynative.com
---

Resources for Continuous Learning During School Closures
---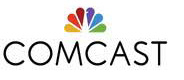 Comcast's Internet Essentials COVID-19 Response
In response to emergency measures associated with Coronavirus (COVID-19), Internet Essentials will increase speeds from 15/2 Mbps to 25/3 Mbps for all customers. This speed increase will happen automatically – no action is required by customers. In addition, new customers will receive two months of free service. Click here for more details.