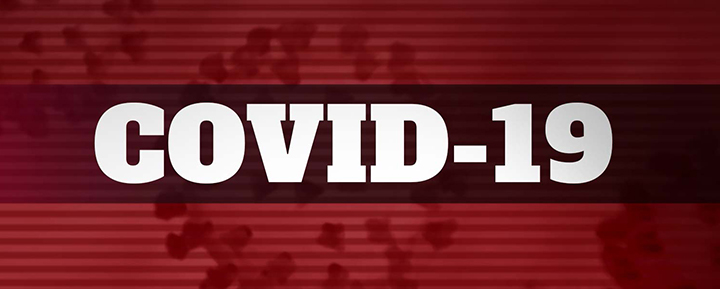 ---
Washington Military Department website with information and mappings of various emergencies
https://mil.wa.gov
And the dashboard which has tabs for various situations/threats.
https://bit.ly/2Ug6SN5
---
Communication resources for COVID-19 created by the Johns Hopkins Center for American Indian Health
---
Mason General Hospital now has drive thru testing by appointment only.
If you think you need to be tested, please call the hotline @ (360) 427-3615 to be screened.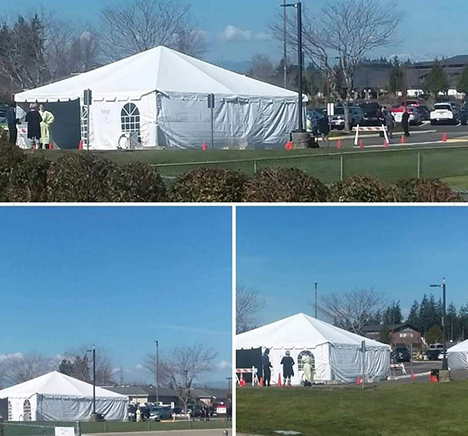 ---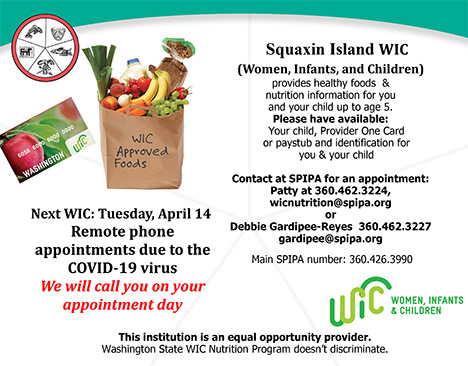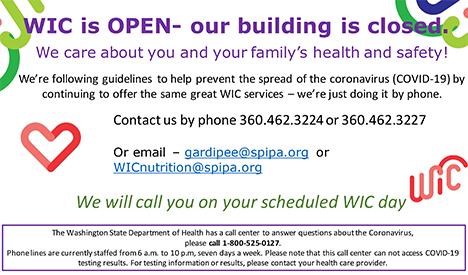 ---

---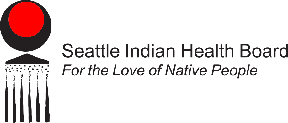 If you live in the Seattle area, this may be a resource for you
Seattle Indian Health Board (SIHB) began over-the-phone healthcare (telehealth services) for its patients amid increasing community closures and Governor Inslee's recent "stay-at-home" order.
Patients can call (206) 324–9360.
---

Our webpage.
Dear Families, Students, and Staff,
As you know, the Shelton School District has been closed over the past several weeks to help prevent the further spread of coronavirus in our community. This afternoon, Governor Inslee ordered an extension to the school closures in our state through the end of the school year.
The closures will continue to affect all Shelton School District programming, including before and after-school activities, all athletic and extracurricular practices and competitions, and all other events.
Our staff is in the process of finishing surveying each of our families to gather information so we can better understand your needs. Using this information, we will know how to best deliver instruction. After this process, preschool through eighth-grade staff will design lessons for both online access and packets for those who do not have internet. Grades nine through twelve will use a combination of an online learning platform and teacher-directed lessons. After Spring Break, you may expect to see all programs launched between April 15th and April 21st, or shortly thereafter.
Last week, our staff signed-out over 1,700 Chromebooks. If you did not get a chance to sign-out a Chromebook, please let your teacher or advisor know when they contact you or send them an email so that we can determine what remaining need there is.
Please be aware that meal services & childcare for students of first responders and essential health care providers will continue this week during Spring Break (April 6-10).
This has been an incredibly challenging time for the entire Shelton School District community. I want to thank you for your patience and understanding as we have dealt with this unprecedented situation. We will continue to keep you updated as new information arises.
Once again, thank you.
– Alex Apostle
Please follow this link to the OSPI resources:
https://www.k12.wa.us/about-ospi/press-releases/novel-coronavirus-covid-19-guidance-resources/resources-continuous-learning-during-school-closures?fbclid=IwAR0vXw8rT8AwqbfgWYYYPEy11eV-1RDIgx8aTYiPpxbEkLE8hXtiFuTj8Do
Another resource for additional learning is through KOMO News 4. Seattle Public School District has posted many interactive lessons that are open for all students. Please be aware that there may be commercials and links to other sites when you are visiting the posted activities.
Please follow this link to Komo News 4 Lessons:
https://komonews.com/news/lesson-plan
Food Distribution Sites:

Bordeaux Elementary: 9am-noon

Evergreen Elementary: 9am-noon

Olympic Middle School: 9am-noon

Shelton High School: 9am-noon

Chromebook Sign-Out Forms:
Credit Requirements
Washington's high school diploma is based, in part, on completing a set number of high school credits. As a first step, district and school staff should determine which classes and credits seniors NEED to complete to meet credit requirements for graduation. This should include assessing the current class schedule for classes providing required senior-level credits (i.e., senior social studies, senior English), and courses meeting specific credit requirements that are serving a high number of seniors (such as third year math or science courses). This data can be sorted by number of seniors enrolled to prioritize coursework. Analysis should also include determining which classes and credits each senior needs to complete credit requirements for graduation. Schools should provide multiple options for seniors to demonstrate they have met standard across required content areas.
Please be assured that we as a district are quickly, but carefully, working our way through all requirements for our seniors. Our students will graduate on time.  
As a reminder, meals are limited to one (1) breakfast and one (1) lunch per child, per day. Please take only your share as we are working hard to provide as many meals as possible to every child in need.
The Shelton School District is dedicated to doing the very best for all of our students and families during this difficult time and we thank you for your patience as we work through this unique situation. We will continue to provide updates as new information arises.
Sincerely,
Alex Apostle
Childcare
We are currently providing childcare for students of first responders and essential health care providers. For questions or more information, please contact Maryann Marshall at or (360) 870-4662.
Childcare is held at Mt. View Elementary (534 E. K Street)

Hours of operation: 6:45 a.m. to 7:15 p.m.
Ages 5 to 14 years

Breakfast and lunch are provided

For those staying later, parents are encouraged to send an evening meal or snack.

Medical staff will be checking temperatures and signs of illness prior to anyone entering the building.
Parents/guardians please call and schedule childcare before sending your children as we need to make sure we have enough staffing to support these needs.
The Shelton School District is dedicated to doing the very best for all of our students and families during this difficult time.
Please check back frequently as we add more resources.
Stay healthy, focus on your families, and remain Shelton Strong.
All Facilities are Closed
As a reminder, all Shelton School District facilities and grounds are closed to use by the public, District staff, and students through April 24, 2020. Stadiums, fields, sport courts, parking lots, outdoor plazas, tracks, as well as all buildings are closed to everyone. This includes key holders. This is done for public safety and to help prevent transmission of the coronavirus. Please stay away from District Facilities or congregating in public spaces with others.
Shelton School District Academics

To Our Squaxin Island K-8 Parents and Guardians,
We are concerned that our students not lose any academic skills they have achieved so far and that they continue to make academic progress while they are out of school, as of now until April 24th. We recommend that our kids spend at least an hour each day focusing on reading and math skills, so that they are ready and not having to play catch up when school resumes. Our kindergarten children especially need help counting to one hundred, penmanship practice, and knowing the sounds their letters make.
The following are great websites and apps you can use to stay ahead of the education game:
Khanacademy.org is a free and excellent site or app.
Abcmouse.com is available as a website or app, and the free code is School7771.
Classroommagazines.scholastic.com is only a website. The free user name is Learning20, and the password is Clifford.
Timberland Regional Library, though closed for now, offers free ebooks and audio books though their app–Libby, by OverDrive. This service is available with a TRL card.
The following are websites where you can get free worksheets:
Studenthandouts.com (This site has good handwriting worksheets.)
Tlsbooks.com (This is another penmanship site.)
WordPress.com (This is daily oral language website.)
You can also find word search worksheets online and there are many word search and crossword puzzle apps.
Please feel free to contact us with any of your ideas as to how we can assist you with your educational concerns.
Lynice May, Bordeaux Elementary, Squaxin Island Tutor

Lynn White, OMS and OBJH, Squaxin Island Tutor

---
Economic Impact Payments and What You Need to Know
Updated with new information for seniors, retirees on April 1, 2020. Also see Treasury news release.
Check IRS.gov for the latest information: No action needed by most people at this time
WASHINGTON — The Treasury Department and the Internal Revenue Service today announced that distribution of economic impact payments will begin in the next three weeks and will be distributed automatically, with no action required for most people
Who is eligible for the economic impact payment?
Tax filers with adjusted gross income up to $75,000 for individuals and up to $150,000 for married couples filing joint returns will receive the full payment. For filers with income above those amounts, the payment amount is reduced by $5 for each $100 above the $75,000/$150,000 thresholds. Single filers with income exceeding $99,000 and $198,000 for joint filers with no children are not eligible. Social Security recipients and railroad retirees who are otherwise not required to file a tax return are also eligible and will not be required to file a return.
Eligible taxpayers who filed tax returns for either 2019 or 2018 will automatically receive an economic impact payment of up to $1,200 for individuals or $2,400 for married couples and up to $500 for each qualifying child.
How will the IRS know where to send my payment?
The vast majority of people do not need to take any action. The IRS will calculate and automatically send the economic impact payment to those eligible.
For people who have already filed their 2019 tax returns, the IRS will use this information to calculate the payment amount. For those who have not yet filed their return for 2019, the IRS will use information from their 2018 tax filing to calculate the payment. The economic impact payment will be deposited directly into the same banking account reflected on the return filed.
The IRS does not have my direct deposit information. What can I do?
In the coming weeks, Treasury plans to develop a web-based portal for individuals to provide their banking information to the IRS online, so that individuals can receive payments immediately as opposed to checks in the mail.
I am not typically required to file a tax return. Can I still receive my payment?
Yes. The IRS will use the information on the Form SSA-1099 or Form RRB-1099 to generate Economic Impact Payments to recipients of benefits reflected in the Form SSA-1099 or Form RRB-1099 who are not required to file a tax return and did not file a return for 2018 or 2019. This includes senior citizens, Social Security recipients and railroad retirees who are not otherwise required to file a tax return.
Since the IRS would not have information regarding any dependents for these people, each person would receive $1,200 per person, without the additional amount for any dependents at this time.
I have a tax filing obligation but have not filed my tax return for 2018 or 2019. Can I still receive an economic impact payment?
Yes. The IRS urges anyone with a tax filing obligation who has not yet filed a tax return for 2018 or 2019 to file as soon as they can to receive an economic impact payment. Taxpayers should include direct deposit banking information on the return.
I need to file a tax return. How long are the economic impact payments available?
For those concerned about visiting a tax professional or local community organization in person to get help with a tax return, these economic impact payments will be available throughout the rest of 2020.
Where can I get more information?
The IRS will post all key information on IRS.gov/coronavirus as soon as it becomes available.
The IRS has a reduced staff in many of its offices but remains committed to helping eligible individuals receive their payments expeditiously. Check for updated information on RS.gov/coronavirus rather than calling IRS assistors who are helping process 2019 returns.
The IRS will only refer to these payments as Economic Impact Payments and not Stimulus Pay. Even though early information and information on the Internet refers to these as stimulus payments, the IRS will only call these "Economic Impact Payments".
Do not give anyone via the e-mail, phone or text your bank account information for direct deposit.  This would be an invitation to have your account wiped out.  So please warn those who contact you about this new scam.   More information will be forthcoming soon.
---

All driver licensing offices will temporarily close to the public beginning Tuesday, March 31, 2020
OLYMPIA — The Department of Licensing (DOL) is temporarily closing all driver licensing lobbies beginning March 31, in response to the COVID-19 pandemic. All appointments are being cancelled at this time and no appointments will be made going forward.
"The safety and health of both employees and customers is paramount. Sanitation products continue to be difficult to purchase and ensuring appropriate social distancing during in person transactions is difficult" said Teresa Berntsen, Director of the Department of Licensing.  "We appreciate patience and understanding as the Department of Licensing does its part to stop the spread of COVID-19."
Expanded Online Renewals
Most Washington residents are now eligible to renew their licenses, identification cards, or vehicle registration online. We strongly encourage everyone to take advantage of those services if at all possible.
Many rules have been relaxed to accommodate online services. Persons under age 24 and over 70 may renew online for the next 30 days, or longer if deemed necessary. Additionally, DOL is also suspending the requirement to visit a licensing office every other renewal.
Mail-in options are also available for a number of transactions, such as vehicle registration, original title transactions, and driver's license renewal.
REAL ID Enforcement Date Extended
The U.S. Department of Homeland Security has announced that the REAL ID enforcement date has been extended to October 1, 2021.  Customers who want a REAL ID will have an opportunity to apply at a later date.
Vehicle Titling and Registration online and by mail
Vehicle licensing offices (VLOs) are contracted through county auditors and may be open. VLOs handle vehicle tabs, boat decals, and new license plates, reports of vehicle sale or transfer of ownership, vehicle/boat registrations, trip permits, replacement titles, and disabled parking placards or tabs. It's a good idea to check a VLO's status and call ahead.
---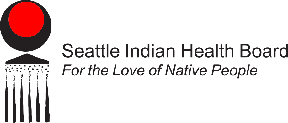 If you live in the Seattle area, this may be a resource for you
Seattle Indian Health Board (SIHB) began over-the-phone healthcare (telehealth services) for its patients amid increasing community closures and Governor Inslee's recent "stay-at-home" order.
Patients can call (206) 324–9360.
---

Resources for Continuous Learning During School Closures
---

CARES_Act_Summary_for_SBA_Loans_Grants_for_Small_Business_1585387012
---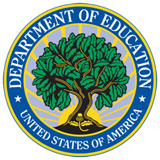 Federal Student Aid (FSA) to Stop Wage Garnishment, Collections Actions for Student Loan Borrowers,
Will Refund More Than $1.8 Billion to Students, Families
WASHINGTON — U.S. Secretary of Education Betsy DeVos announced today that, due to the COVID-19 national emergency, the Department will halt collection actions and wage garnishments to provide additional assistance to borrowers. This flexibility will last for a period of at least 60 days from March 13, 2020.
"These are difficult times for many Americans, and we don't want to do anything that will make it harder for them to make ends meet or create additional stress," said Secretary DeVos. "Americans counting on their tax refund or Social Security check to make ends meet during this national emergency should receive those funds, and our actions today will make sure they do."
At the Secretary's direction, the Department has stopped all requests to the U.S. Treasury to withhold money from defaulted borrowers' federal income tax refunds, Social Security payments, and other federal payments. Such withholdings, known as "Treasury offsets," are permitted by federal law and applied toward repayment of defaulted federal student loans. At the same time, the Secretary directed the Department to refund approximately $1.8 billion in offsets to more than 830,000 borrowers. The Department expects the number of borrowers who will benefit from this relief to increase as servicers work through additional offsets in the queue at the time of this announcement.
The refunds represent offsets that were in the process of being withheld on March 13, 2020, the date President Donald J. Trump declared a national emergency and announced emergency executive actions related to COVID-19.
Additionally, private collection agencies have been instructed to halt all proactive collection activities, including making phone calls to borrowers and issuing collection letters and billing statements.
The Department must rely on employers to make the change to borrowers' paychecks, so it will monitor employers' compliance with the request to stop wage garnishment. Borrowers whose wages continue to be garnished after March 13 should contact their employers' human resources department.
Borrowers with defaulted student loans, a current relationship with a private collection agency, and an interest in continuing a prior payment arrangement, consolidating their loans, or beginning a loan rehabilitation arrangement with their private collection agency, should contact the Department's Default Resolution Group at 1-800-621-3115 (TTY for the deaf or hearing-impaired 1-877-825-9923). Private collection agencies are permitted to provide assistance upon the borrower's request.
This new student loan relief for borrowers comes just days after President Donald J. Trump announced that borrowers with a federally held student loan will automatically have their interest rates set to 0% for a period of at least 60 days. In addition, these non-defaulted borrowers will have the option to suspend their payments for at least two months to allow them greater flexibility during the national emergency. This will allow borrowers to temporarily stop their payments without worrying about accruing interest.
Visit StudentAid.gov/coronavirus for more information.
###
The Department encourages borrowers to avoid paying for services the Department provides for free.
A list of private collection agencies contracted by the Department is available at StudentAid.gov/manage-loans/default/collections#contact-collection-agency.
---
USDA foods program and LIHEAP
The USDA foods program and LIHEAP have online applications available to tribal communities to fill out electronically and send to Debbie Gardipee who is running these programs.
---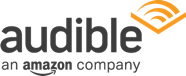 As all of us around the world confront this difficult new period, we recognize the importance—and the challenge—of staying relaxed and entertained, especially for kids at home who are missing the stimulation of the classroom. From the beginning, Audible has served as an antidote to loneliness and even isolation, as a way to hear words that inspire and transport and for many – words that teach and entertain in deeply intimate ways.
With all of us experiencing varying degrees of social distancing and school closures, we have created something that we hope makes our customers' lives a little easier. At stories.audible.com, you will find hundreds of our titles available completely free. The collection has been handpicked by our editors and is a mix of stories to entertain, engage, and inform young people, ages 0–18.
These stories offer a screen-free option that we hope may help break up the day for families with students home from school.
There are selections for our listeners in English, Spanish, German, French, Japanese and Italian.
To access the free titles, just visit stories.audible.com from any web browser.
The experience is completely free – no log-ins, credit cards, or passwords required. Just click, stream and listen.
We wish you and your loved ones good health, and we hope that listening to a good story will offer some respite during these unsettling times.
All of us at Audible
---

Payment relief on account of Coronavirus (COVID-19) emergency
The Treasury Department and IRS are extending the due date for Federal income tax payments due April 15, 2020, to July 15, 2020. Associated interest, additions to tax, and penalties for late payment will also be suspended until July 15, 2020.
The IRS established a special webpage on IRS.gov/coronavirus to include all of the available tax-related information. This page will be updated as more information is available.
Tax filings still need to be completed by April 15.
---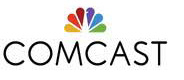 Comcast's Internet Essentials COVID-19 Response
In response to emergency measures associated with Coronavirus (COVID-19), Internet Essentials will increase speeds from 15/2 Mbps to 25/3 Mbps for all customers. This speed increase will happen automatically – no action is required by customers. In addition, new customers will receive two months of free service. Click here for more details.
---
90 Day Medications for Maintenance Drugs
Centers for Disease Control: Older adults and people who have severe chronic medical conditions like heart, lung or kidney disease seem to be at higher risk for more serious COVID-19 illness. Early data suggest older people are twice as likely to have serious COVID-19 illness.
https://www.cdc.gov/coronavirus/2019-ncov/specific-groups/high-risk-complications.html
COVID-19 Testing Process: What You Need to Know
---

Safeway and Albertsons stores
Safeway and Albertsons stores will be safeguarding those considered to be at-risk during a pandemic. Ownership says that pertains to pregnant women and the elderly. Every Tuesday and Thursday from 7 a.m. to 9 a.m., stores will limit access to the previously-mentioned demographics.
"We are asking that our customers help us reserve this shopping time for those most at risk in our communities. We thank our customers in advance for their compassion and understanding toward their neighbors and friends, and in helping us maintain this temporary operations guideline."
---

---
Keeping your computer safe
(Thanks Brian McTeague)
Its hard to believe people use tragedy to cause further harm, but bogus corona trackers/dashboards are trying to look like the legitimate tracker/map from John Hopkins.
Here's the article from lifehacker about the bogus sites.
. . .
So if you're using the web mapper/tracker or sharing it with friends & family make sure that you're sharing the 'good' link. As the lifehacker article details, the bogus sites will attempt to get you to click and install a 'dashboard' or some other software/add-on.
. . .
The John Hopkins web map is not installed and is simply a website that you can go to without doing anything else. The legitimate web mapper from John Hopkins (hosted on ArcGIS Online) is at:
. . .
If you'd like to use this to keep an eye on things I suggest you add a bookmark to your web browser or phone rather than linking to whatever site after a web search. From John Hopkins:
https://coronavirus.jhu.edu
---
FRAUD ALERT: USDA Warns of Scams Targeting SNAP Recipients
Be on the lookout for potential scammers using the COVID-19 situation to steal personal information, the U.S. Department of Agriculture (USDA) warned Supplemental Nutrition Assistance Program (SNAP) participants today. USDA is issuing this warning after receiving reports of several possible SNAP fraud attempts.
"While many organizations are seeking to help communities respond to COVID-19, SNAP participants should be suspicious of any unknown individual or organization that requests their confidential information," said Brandon Lipps, Deputy Under Secretary for USDA's Food, Nutrition, and Consumer Services, which administers the SNAP program at the federal level. "This is a difficult time for us all, and we certainly don't want to see bad actors taking advantage of those in need."
Examples of confidential information include social security number, bank information, or a participant's SNAP EBT card or PIN number. In one potential scam, a website asked SNAP recipients to enter their personal and bank account information to qualify for COVID-related monetary assistance.
If SNAP participants are unsure if a request for information is legitimate, USDA advises they contact their local SNAP office.  If they do not know their local SNAP office, participants should contact their state agency.  State contact information is available at https://www.fns.usda.gov/snap/state-directory.
To stay on top of potential scams, please visit USDA's SNAP scam alert webpage at https://www.fns.usda.gov/snap/scam-alerts.
If you believe you are the victim of identity theft, contact your local police department regarding procedures for filing a report.  You may also file a consumer complaint online with the Federal Trade Commission (FTC) at https://www.ftc.gov.  FTC is the federal agency responsible for protecting consumers from identity theft scams.
USDA's Food and Nutrition Service (FNS) administers 15 nutrition assistance programs that leverage American's agricultural abundance to ensure children and low-income individuals and families have nutritious food to eat. FNS also co-develops the Dietary Guidelines for Americans, which provide science-based nutrition recommendations and serve as the cornerstone of federal nutrition policy.