Our webpage.
Shelton School District is proud to announce that we are offering a full-time online virtual academy for the 20-21 school year. Families may choose this option if they prefer to have their children learn 100% online. Our staff will teach using the robust and interactive curriculum supplied by K-12, a company dedicated to online learning. Students in kindergarten through grade 8 will be offered core classes of math, English Language Arts, social studies, and science. Students in grades 9 through 12 will have access to a variety of classes that will satisfy graduation requirements. In this model, parents, and guardians are the education partners for their child(ren). After receiving instruction online, the student will need to complete activities at home that may require support from their education partner. This is a comprehensive program that is designed to have students engaged for a full day of instruction.
If you are interested in registering for the online virtual academy, please watch for information on our website.
Questions can be directed to Kelly Neely at .
Planning for in-person instruction is still underway and is pending board approval. Recommendations for in-person instruction will be presented to the school board on July 28th.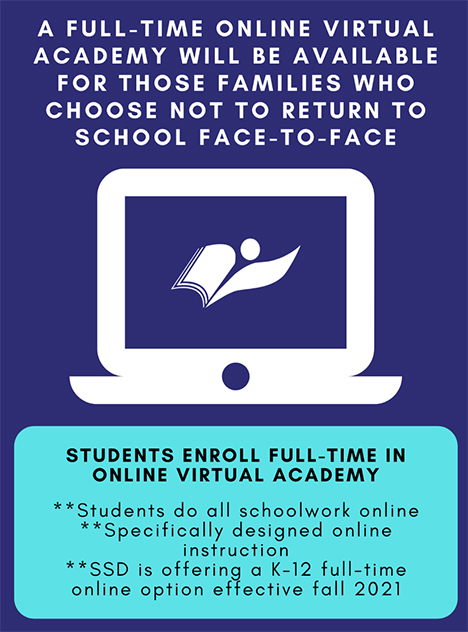 Families, community members, and staff are invited to talk with Superintendent Alex Apostle, joined with the Re-Opening of Schools sub-committee leaders to hear the latest happenings in the Shelton School District.
The Open Community Forum will be streamed live via YouTube on Thursday, July 30, starting at 6 PM. Community members may make comments and/or ask questions by sending an email to 
 or by calling 1-253-215-8782 and entering meeting ID #949 3747 9648 during the scheduled meeting time. If calling in, please mute your microphone until you are admitted into the meeting and prompted to speak.
(Look for the header "07/30 Community Forum")
---
Meal Distribution Schedule
Shelton School District Families and Community Members,
Please be aware that the meal distribution schedule will remain the same through Tuesday, June 30th. Starting July 1st through August 31st, the schedule is as follows:
Meals will be available 10:30 AM-Noon, Monday-Friday at:
Shelton High School

Evergreen Elementary School
** Because Friday, July 3, is a federally recognized holiday, our meal distribution sites will not be open.  Extra meals will be given out on Thursday, July 2.
Make sure to check our Meal Services webpage regularly for updates.
---
All Facilities are Closed
As a reminder, all Shelton School District facilities and grounds are closed to use by the public, District staff, and students. Stadiums, fields, sport courts, parking lots, outdoor plazas, tracks, as well as all buildings are closed to everyone. This includes key holders. This is done for public safety and to help prevent transmission of the coronavirus. Please stay away from District Facilities or congregating in public spaces with others.
The following are great websites and apps you can use to stay ahead of the education game:
Khanacademy.org is a free and excellent site or app.
Abcmouse.com is available as a website or app, and the free code is School7771.
Classroommagazines.scholastic.com is only a website. The free user name is Learning20, and the password is Clifford.
Timberland Regional Library, though closed for now, offers free ebooks and audio books though their app–Libby, by OverDrive. This service is available with a TRL card.
The following are websites where you can get free worksheets:
Studenthandouts.com (This site has good handwriting worksheets.)
Tlsbooks.com (This is another penmanship site.)
WordPress.com (This is daily oral language website.)
You can also find word search worksheets online and there are many word search and crossword puzzle apps.
Please feel free to contact us with any of your ideas as to how we can assist you with your educational concerns.
Lynice May, Bordeaux Elementary, Squaxin Island Tutor