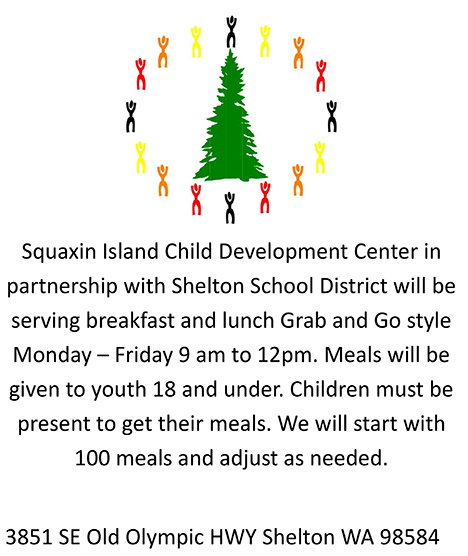 ---
We Miss You!
Your teachers are working hard on lessons & activities to share with you all, be sure to check them out on our Facebook page.
https://www.facebook.com/SquaxinIslandChildDevelopmenCenter
Staff are also putting together activity boxes for families that want them. Pick up curbside at the center.
Miss Vicki is working hard on Early Head Start and Early Childhood Education & Assistance applications. If we are missing information or if you need enrollment packets let us know!
We are also cleaning your classrooms from the ceiling to the floor to make sure our environment is safe for when you return.