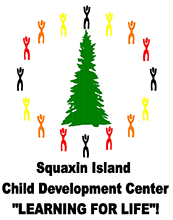 SICDC Families and Community,
Finally, we have a tentative reopening date of May 10. We are so excited and look forward to children and families being back in the center every day. Of course, this date is contingent upon passing our health, safety, and fire system inspections. You can rest assured that when your children return or begin at SICDC they will be in an environment with all the Covid-19 protocols in place as well as the high standards of safety protections we adhere to.
The SICDC now has one standard enrollment packet that must be completed for each child to attend. A NEW ENROLLMENT PACKET MUST BE COMPLETED BEFORE YOUR CHILD CAN ATTEND, even if they have attended in the past. Enrollment packets are available in the SICDC office and can be emailed or sent in the mail upon your request. The standard packet will provide all the necessary information to determine which funding source is used to support your child. Regardless of the funding source, all children at SICDC receive the same high-quality early learning program, services, and opportunities. Please return enrollment packets to Savannah Fenton.
Things to know:
Remote services will still be offered to families who do not chose to have their child/ren return to the center. Family participation expectations will be a part of remote services.
Children will not be allowed to move between the remote and center-based program; they must be signed up for one or the other for consistency of services and safety of all.
SICDC follows Tribal, EHS and ECEAP preference protocols for enrollment.
Families need to provide:

3 sets of seasonal appropriate clothing that will be kept and sanitized by SICDC
A blanket for nap time that will be kept and sanitized by SICDC
Please label all your child's belongings with permanent marker

Children will stay in their class grouping; there will be no mixing of groups.
Meals and snack will be served individually, no more family style dinning.
Class sizes:

Infant Rooms: 1 lead teacher + 2 assistants to 8 infants
Toddler Rooms: 1 lead teacher + 2 assistants to 9 children
Preschool Rooms: 1 lead teacher +2 assistants to 15 children
Outdoor Preschool: 1 lead teacher +2 assistants to 12 children

SICDC hours of operation will remain at 6:00 AM to 6:00 PM
Drop-off and pick-up protocols

All children and adults entering the building will have a health screening and temperature check before going to classrooms.
A well fitted mask that covers the mouth and nose must be worn by adults and children over the age of 2.
Handwashing and/or sanitization will be required upon entering.
New procedures to enhance health and safety call for a determined window of drop-off and pick-up.
All children need to be at the center before 10:00 AM and can not be picked up until after 2:00 PM.
Our classrooms have been set up for safe interactions. Tables have clear dividers. Children will not share supplies. We have invested in sanitation cabinets and will process all materials used throughout the day.
Our number one priority is to provide social and emotional well-being and kindergarten readiness services to our families in a safe, supportive, and enjoyable environment.
With your support, I know we will have a successful opening and continue to see your children thrive in their learning and development.
If you have any further questions, please contact me at (360) 432-3858 or or Sabrina Green at (360) 426-1390 or .
Sally Brownfield, Director