Phone
360-482-2674
Northwest Indian Treatment Center (NWITC), which opened in 1994, provides residential alcohol and drug treatment to a primarily Native American population from Washington, Oregon and Idaho. It received national accreditation by CARF in January 1998 and is recognized as one of the best residential programs in the nation.
Welcomed and hailed by tribal leaders who felt the urgent need for such a facility, NWITC has responded with an overwhelming success rate of nearly 60 percent. The treatment center specializes in unresolved trauma and grief related to chronic relapse patterns.  The services of chemical dependency professionals, augmented by a mental health counselor, and the services rendered by a psychiatric nurse practitioner are powerful components of treatment that help stabilize patients.  DBT skills are also taught.
NWIT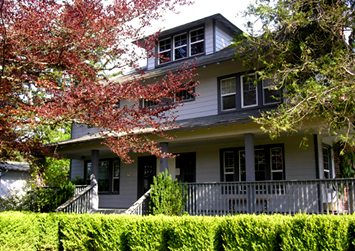 C has a powerful Recovery Support team that follows alumni for up to a year post treatment, helps arrange housing, transportation, and, additionally, trains recovery coaches in tribal communities. This team visits outpatient programs, transition houses, and other resources in a three state area to expand options for aftercare planning.
The center offers a wide variety of cultural activities and traditional/religious ceremonies, making it a natural place to heal . . . body, mind, and soul. Spiritual leaders from around the Northwest participate: singers, storytellers, and basket makers. NWITC has a powerful Native Plants program and medicine gardens on the premises.  There is a sweat lodge on-site; Shaker services are regularly held, and also the Pentecostal Church from Quinault comes. Fittingly, the center was given the spiritual name "D3WXbi Palil" meaning "Returning from the Dark, Deep Waters to the Light."
The treatment center accepts patients that are referred through outpatient treatment programs, parole and probation services, hospitals, assessment centers and child and family service centers. Centrally located in Grays Harbor county between Olympia and Aberdeen, the center rests on 2.5 acres in the small rural town of Elma, WA.  Treatment is paid for through Medicaid, State of Washington contracts, I.H.S., and tribal purchase orders.
---
Quarterly Report
---
NWITC 2018 Annual Report (Short Version)
---
Our food is our medicine
Thanks to Elise Krohn for our most recent Rural Health Blog called "Our food is our medicine."   Elise is a Herbalist with the Northwest Indian College and a great friend to the Healthiest State Campaign.
Click on the "Healing Garden" image to enlarge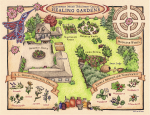 "Here at the Northwest Indian Drug and Alcohol Treatment Center in Elma, Washington, we are celebrating the arrival of spring by eating native foods.  Nettles, violets, dandelion leaves, and other wild lettuces are emerging as the days become longer and the sun warms the soil.  Today in class patients are preparing a nettle, venison, and pine nut meatloaf and a berry crisp.  In the midst of chopping and mixing, one patient tells a story about camping out to harvest huckleberries with his family near Mount Adams.  Another patient shares her favorite remedies for nettle stings.  Laughter abounds as we prepare foods that are an integral part of Northwest Coastal Indian Culture…"
---
Director, June O'Brien
Email June at
Directions
Click here to download to your computer
Brochure
Residential