Click the play arrow above to view a video congratulating the graduates
---
The Tu Ha' Buts Learning Center provides services to Tribal members and descendants that include youth activities, summer recreation, tutoring/mentoring, school counseling and higher education awards. Special emphasis is placed on addressing truancy issues, educational barriers and the importance of providing prevention activities that benefit tribal youth.
Youth social activities include holiday celebrations, recreational activities, field trips and intertribal gatherings. Tribal youth also participate in youth conferences, a reading program and summer school.
Youth prevention activities focus on the development of social skills, anger management, grief and loss issues and improving self-esteem.
Cultural activities include campouts on Squaxin Island and traditional arts and crafts classes.
---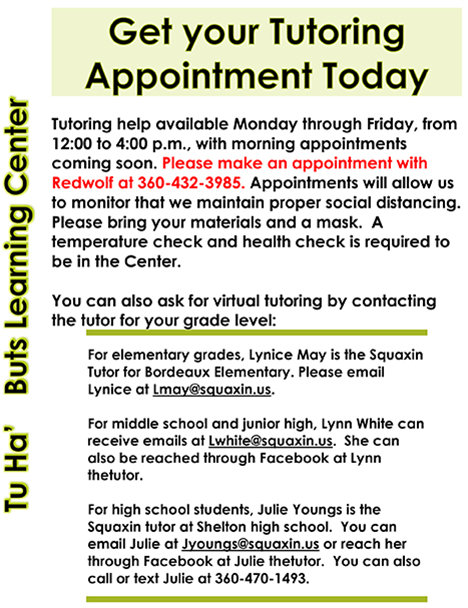 ---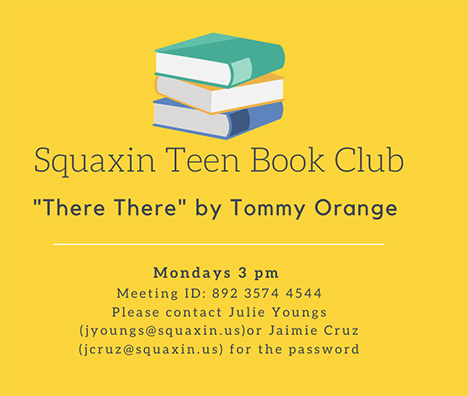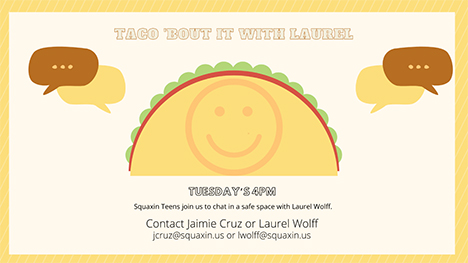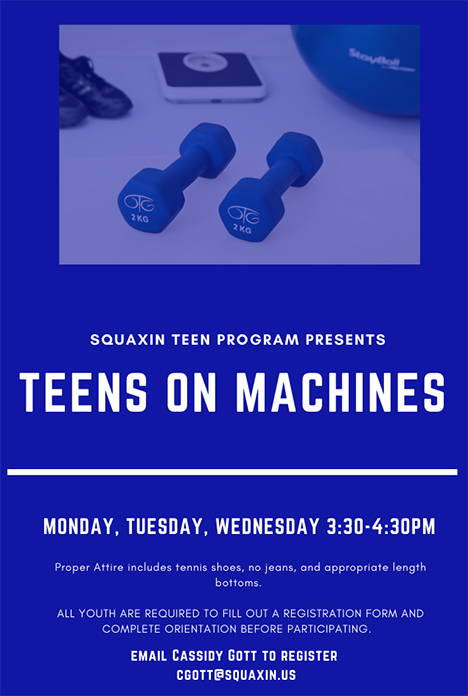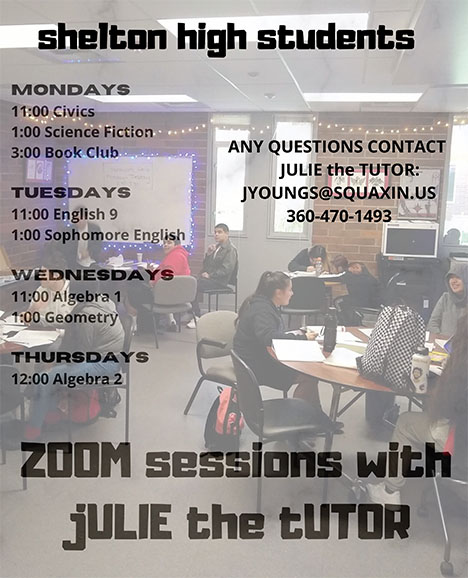 ---
Higher Education
Education Information Release Form
---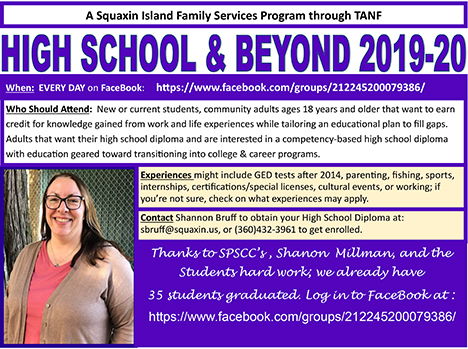 ---
Olympic College
---
OnlineSchools.org Guide to Financial Aid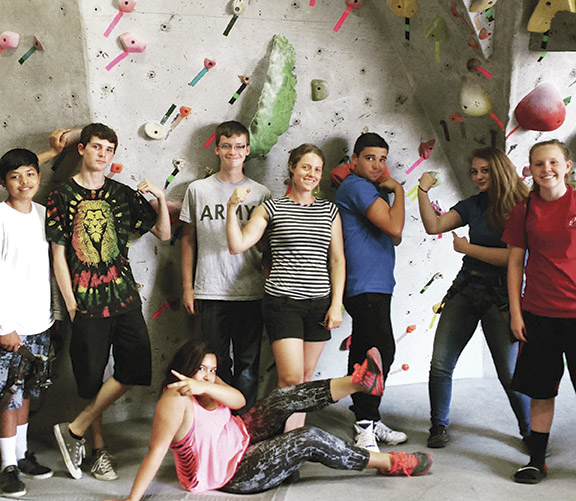 Scholarships for Native American Students
Scholarships.com of Native Americans
Federal Student Aid for Military
Homeland Security Careers Honors Program
Homeland security careers Office of Public Affairs Internship Opportunities
Homeland Security for Students
Minority Student Leadership Program
Scholarships and College Guide for Native American Students
Passport to Careers  (The 2018 Legislature passed Senate Bill 6274, establishing the Passport to Careers program to help more Washington students—specifically, those who have been in foster care or who have experienced homelessness—prepare for careers.
Indian Health Service Medical Career Scholarships