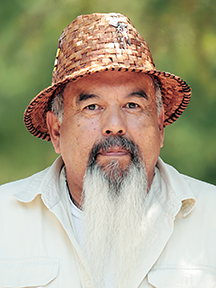 On behalf of the Squaxin Island Tribe, I welcome you to take a glimpse into the life force of our people. I hope our tribal members, and those who are simply visiting, will find this information both helpful and useful.
I am proud to be the Chairman of the Squaxin Island Tribe, because I'm proud of our members and the accomplishments we have made together as a people. We have come a long way during the past few years through the process of self governance and self determination.
As you look through the pages of this website, you will see that there are many exciting things happening here at Squaxin Island. We stand strong as co-managers of both natural and cultural resources in our usual and accustomed areas.
Our economic development ventures have proven successful, providing employment opportunities and much needed revenues for the Tribe and local communities.
Once again, I am proud to be a member of the Squaxin Island Tribe, and I foresee a bright future for our people.