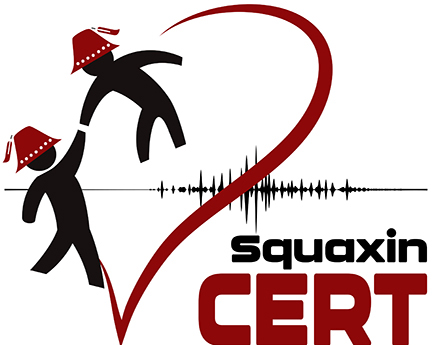 Family-Emergency-Preparedness-Plan
The Squaxin Island Community now has its first CERT. Congratulations to each of you!! Thank you all for your willingness to do this! We are very impressed with what you accomplished.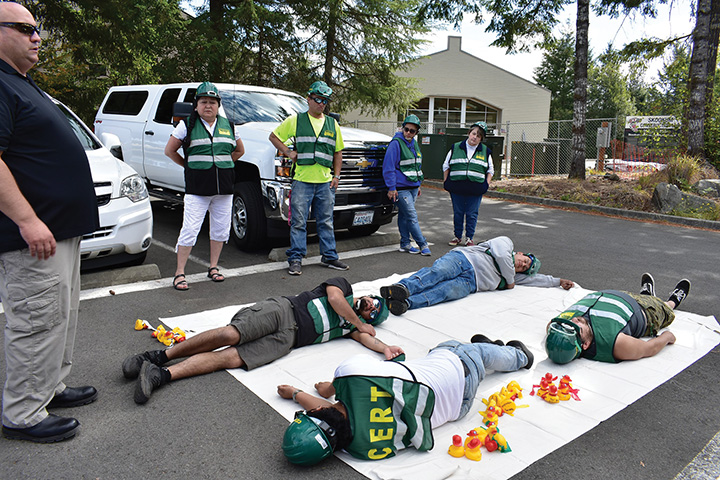 What is a CERT? The Community Emergency Response Team (CERT) program educates volunteers about disaster preparedness for the hazards that may impact their area and trains them in basic disaster response skills, such as fire safety, light search and rescue, team organization, and disaster medical operations.
An emergency event can be anything from a car accident to a winter storm or maybe the Big One – a major earthquake. A couple months ago a group of dedicated Squaxin Island employees began working to help the community be better prepared. Members of the Community Emergency Preparedness Workgroup include Mitzi Whitener, John Taylor, Pam Hillstrom, Diane Deyette, and Sadie Whitener. The first action item on our list was to establish a CERT.
In September 2018, John Taylor, Squaxin Island's Emergency Manager, brought in Jake Heflin (Osage) and Mason County Fire District #4 to help provide CERT training. Participants l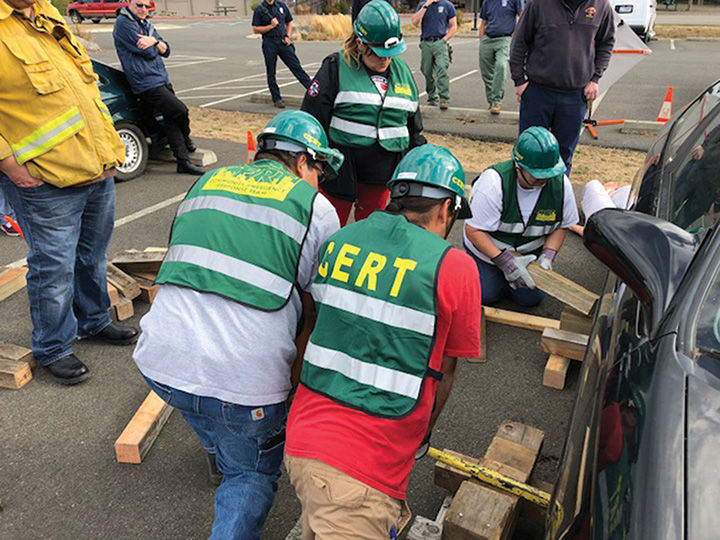 earned a lot in a relatively short time. They learned about personal safety, the importance of being safe, and making sure their family is prepared in advance. Knowing this allows them to be able to go wherever they may be needed when something happens. They learned that Squaxin Island has emergency plans in place, continues to plan for government emergency preparedness, and has already established relationships with the people we will need assistance from in an emergency. They also learned how the Incident Command System works, what Shelter-In-Place means, how to properly use a fire extinguisher, how to easily get someone to safety, and much more.
We plan to have meetings each month to build on what was learned. We'll be looking for more community members and tribal government employees to participate. If you did not participate in the CERT Training you are encouraged to attend our monthly meetings and become a part of our team.