Annual Regs
2021 Annual Regulations w_Chinook
2021 Annual Coho_Chum Regulations
---
Please Report Take of Any Marine Mammals
Please send me a take report of any and all marine mammals (seals and sea lions) during fishing season.   We are required to report take of marine mammals to NOAA.  This report will not include names, only total take of marine mammals during our fisheries.  Please email or call in to me any incidental (death by entanglement) or lethal take of marine mammals, date of take, species (seal or sea lion), fishing gear type (gill net, beach seine) and marine area.  If you happened to take a porpoise or another marine mammal, please report as well.
Marine Mammal Take Report form
Thank you
Joseph Chetwoot Peters, Natural Resources Policy Representative
---
---
---
---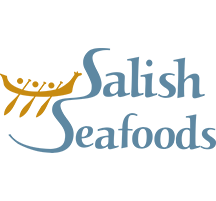 Salish Seafoods is purchasing fish from tribal fishermen. Call 360-490-3886 to pre-arrange to have the buyer available to buy your fish.  You can also call that number to request being added to Salish Seafoods' contact list.