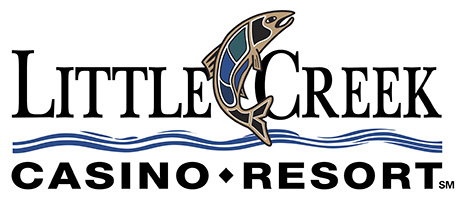 The Squaxin Island Tribe is happy to share the benefits of Little Creek Casino Resort with neighboring government and charitable organizations.
The Tribe offers two percent of its gross profits to local government agencies that may be impacted by gaming operations. This includes the local fire department, Sheriffs office and Shelton police.
The Tribe also offers one percent of its gross profits to local charitable organizations. Recipients include local food banks, youth sports groups, etc.  The One Percent Charity Commission meets quarterly to review and prioritize applications.
Due to the casino shut down during April, One Percent Charity funding for the third quarter are projected to be lower than normal. If the committee is unable to meet all requests, we ask that you reach out to the Tribal Administrator for other possible funding sources, or submit the following quarter.
Click here for the Squaxin Island Tribe Charitable Contribution Application