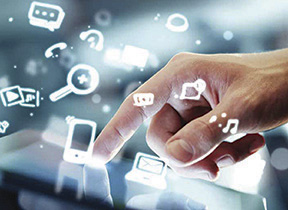 The Department of Information Services (IS)  strives to meet the high demand for technology services.
All tribal offices are connected through a Wide Area Network with instant internet access so that information can be shared quickly and efficiently. New file and security servers are consistently developed and updated for tribal government and other tribal entities. All computers are networked to copy and​​ fax machines. Computers, servers, and software are upgraded and maintained while up-to-date virus protection services are provided to all departments daily.
The Tribe's computers are constantly updated to the highest standard while maintaining low costs to the tribe. IS also manages all workstation and cell phone services. If it has a plug, more likely than not IS helps support it. ​
​We offer techinical support to all departments.
The department also publishes the Klah-Che-Min newsletter, Daily Scoop, web sites, annual reports, advertisements, and posters, etc.​