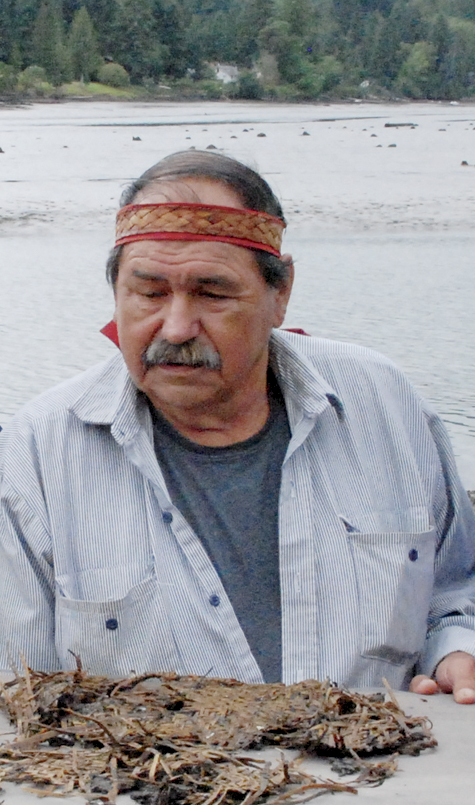 An extensive tribal fishing site in Mud Bay was partially excavated through a cooperative effort of the Squaxin Island Tribe and South Puget Sound Community College.
Unearthed during this excavation was a rare cedar bark gill net full of the bones of hundreds of coho salmon. Only four other such nets have been discovered throughout the entire West Coast, none of which are made of cedar bark.
Also found during the excavation were two cedar fish baskets, a large number of stone and bone artifacts and fibrous basket-making materials.
Approximately ten percent of the site was excavated. The items recovered are used to help us understand the every day lives of our tribal ancestors and are the highlight of exhibits in our Museum Library and Research Center.
Carbon-14 testing of the net took place in the fall of 1999 and indicates the site to be approximately 500 years old.