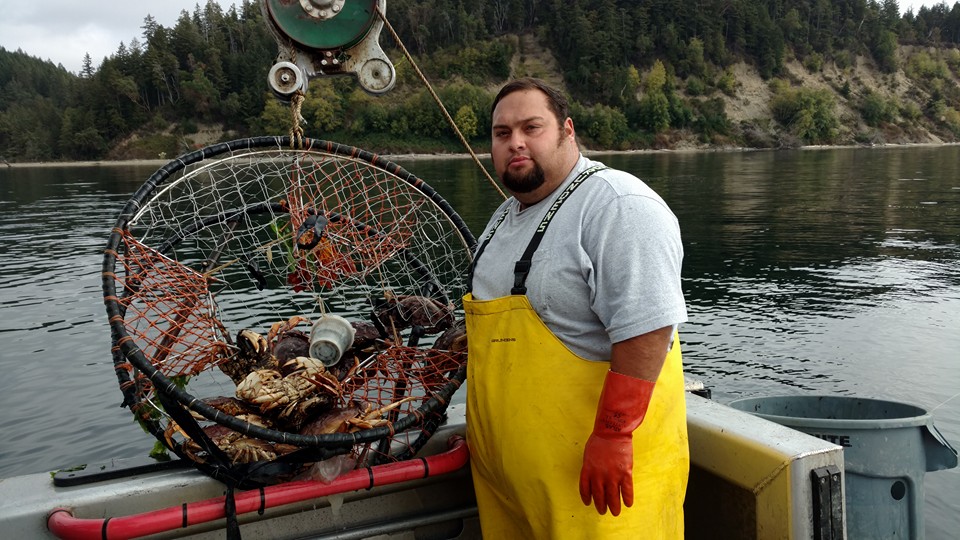 Crab Regulation Regulation # 2020-01
The following regulation is promulgated by the Squaxin Island Tribe.  This fishery shall be conducted in accordance with the provisions of the 2020-2021 Region 7 Dungeness Crab Harvest Management Plan between Treaty Tribes and the State of Washington.
DATE ADOPTED:   
June 12th, 2020
EFFECTIVE DATE:    
June 13th, 2020
CLOSING DATE:  
March 1st, 2021
CATCH AREA: 
Shellfish catch reporting areas 28B, 28C, 28D, and 28A.
FISHERY TYPE:  
Subsistence
SPECIES:      
Dungeness crab (Cancer magister) Red Rock Crab (Cancer productus)
ON/OFF RESERVATION:       
On/Off
LEGAL GEAR:
Pots, rings and hand-operated instruments that do not penetrate the shell are the only legal gear.
POT LIMIT:         
Up to 5 pots per harvester
ESTIMATED HARVEST:
Up to 10 crab per day
ESTIMATED EFFORT:     
2-4 harvesters
DAYS/HOURS: 
Open 7 days a week, from one hour before sunrise to one hour after sunset.  It is unlawful to tend pots from a vessel at night.
CATCH REPORTING:   
Crabbers must have a subsistence crab permit in their possession while participating in this fishery.
OTHER PROVISIONS:
All Crab catch must be recorded on a subsistence permit and turned in monthly or as specified on the permit.  New permits will not be issued until all outstanding permits have been returned.
Minimum size for male Dungeness crab is 6.25 inches and for Red rock crab of either sex is 5 inches.  Minimum size is measured using a caliper across the back at the widest part of the shell immediately in front of, but not including the outside of the tips.
Only male Dungeness crabs may be taken.  It is unlawful for fishers to retain and possess any female Dungeness crab or soft-shelled crab.
All female Dungeness crab and all soft-shelled crab must be returned to the water unharmed.
All crab pots must have two escape rings not less than 4.25 inches inside diameter.  Escape rings must be located on the top half of the pot.
Each pot must have a 3-inch by 5-inch biodegradable cord panel (natural fiber, maximum thread size 120) or a biodegradable loop attached to the pot lid hook.
Each pot or string of pots (longline) must be attached to a surface buoy that is capable of floating a 5-pound weight.  Buoys attached to gear used for commercial fishing can be any color or color combination except half red and half white.  Buoys shall be conspicuously marked with the harvesters fishing identification number preceded by the letters SXN.
It is unlawful to remove from the water or tamper with another fisher?s crab gear without prior authorization by the Natural Resources Office.  All gear must be attended at least once every 7 days.
JUSTIFICATION: 
Harvest available resource.
Signed regulation on file at the Natural Resources Office.
Crab Regulation 2020-01