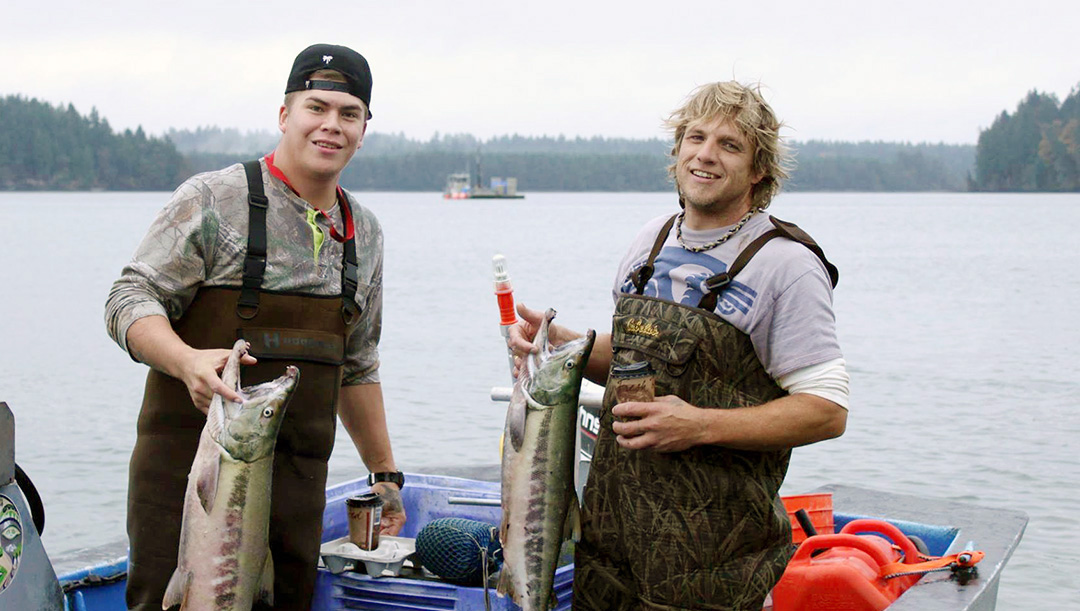 We believe the salmon people to be our relatives and that their homes must be respected and protected. The first salmon to return each fall is welcomed and honored in a sacred ceremony. The salmon are linked with immortality, eternity, and rebirth. Salmon run not only in the ocean and streams; their spirit runs through our blood and in our souls.
In cooperation with the State of Washington, we operate the one of largest salmon netpen programs in the Northwest to enhance commercial and sport fishing. The netpen facility is located between Squaxin and Harstine Islands in Peale Passage and releases about two million coho into Puget Sound each year.
Tribal members purchase commercial fishing licenses through the Department of Natural Resources. The department collects a 4% tax that is to be used for enhancement and habitat protection projects.