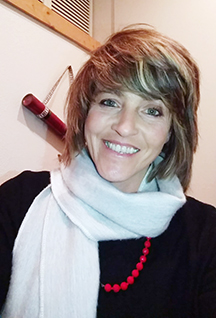 Hi everyone!
This is me, Tammy Ford.
My beloved mother was Mary Whitener, a wonderful example of what makes a kind community member. After my parents met, they moved to Houston, Texas, where I was born. When they divorced, my mother moved back to Squaxin. We stayed in Houston. I remember coming up to visit her, to go fishing and clam digging, and the wonderful feeling I had of being part of something greater than myself. I dreamed of coming back every year.
My dreams came true when I came home to Kamilche and started working as your Enrollment Coordinator. Later, we opened Transportation which got me closer to you and our children in ways I could never have imagined. I have many stories I could share.
For the last 25 years running Enrollment, I have had the privilege of meeting, talking, and sharing with all of you. And throughout the years, I have been the liaison between our people and our Council. I have been working with the BIA and all the tribes of the northwest who look upon us for guidance.
I am passionate about our community, our people, and our organizations. I wear many hats behind the scenes. Anyone who knows me, knows I go out of my way to lend a hand to whomever needs it. That is one of the reasons why I planned on running for Council Position 1.
However, recently, I was told Andy Whitener will run for the same position. Today, I am stopping my campaign for Council Position 1. I have decided to step out, and instead, support Andy for that position.
I want to thank everyone for their support, encouragement, and love. I promise I will run again.
My professional life has taught me that we are totally interconnected and interrelated. We are ONE PEOPLE. We are all part of a bigger whole; what affects one person affects the whole. We should always aim to work together as a team, as ONE. I ask everyone who was planning on voting for me to vote for Andy.
I also want you to know that I am extremely excited about Kris Peters running for Council. I had the privilege of working with him and I will tell you, we cannot ask for a better leader. Let us move forward!!
If you have any questions or want to talk, please do not hesitate to call me at 360-789-5936.