Click on the image below to play a video of thanksgiving to our veterans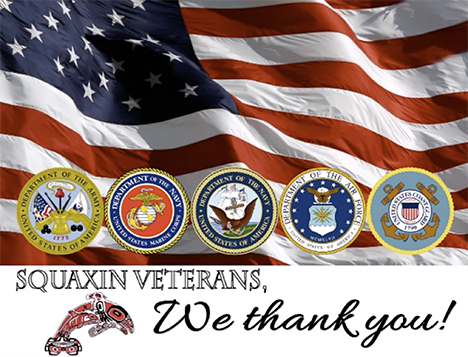 Squaxin Island Veterans, We Thank You!!!
Addison, Moody
Aldrich, Jake
Bagley, John
Baller, Christopher
Bloomfield, Charles
Briggs, John Clayton
Brown Garcia, Alex
Brown, Dan Charles, Sr.
Brown, Dan L.
Brown, Edward B.
Brown, Henry P.
Brown Pfundheller, Jan
Brown, Joe
Brown, John Mac
Brownfield, Donald R.
Brownfield, Gary L.
Campbell, Marvin E.
Capoeman, Donald L.
Capoeman, Felix E.
Capoeman, Vernon
Cheeka, Cecil P.
Cheeka, Ernest R, Jr.
Clapanhoo, Edward
Cooper, Francis
Cooper, Rusty
Dailey, Ronald
Elam, Sallee
Ellerbe, Elroy
Fletcher, Harry
Fletcher, Wesley
Frank, Billy, Jr.
Greenwood, Dustin
Henry, Christopher
Henry, Edward
Hoosier, Jeffery
James, Arthur Douglas
James, Robert
Johns, Delwin
Johns, Lloyd
Johns, Richard
Johnson, Bruce
Johnson, Robert
Jones, Robert
Jones, Sean
Kenyon, Kimble
Krise, Darrell
Krise, Delbert
Krise, Frank
Krise, Harvey, Jr.
Krise, Harvey Sr
Krise, James
Krise, John
Krise, John, Sr.
Kruger, Pete, Sr.
Lewis, Riley
Lewis, Toby
Lister, James
Martin, Arthur, Sr.
Martin, Dennis
Martin, Phillip
Mason, Joshua
McCloud, Andrew
McCloud, Donald
Napolean, Francis, Jr.
Napolean, Louis
Newell, Marvin, Jr.
Parker, Glen
Parker, Levi
Parker, Vernon
Penn, Willian
Peters, Calvin
Peters, Raymond
Peters, Rick
Peters, Steve Ray
Peters, Steve Michael
Peters, William Bagley
Peters, William Ray
Pleines, Rusty
Reynolds, Donald (Dawson Mowitch)
Saeger, Mishell
Sequak, Martin
Seymour, David
Seymour, Jonella
Seymour, Joseph H., Jr.
Seymour, Joseph H., Sr.
Sigo, Dennis
Sigo, Dewey
Sigo, Steve, Jr.
Snipper, Brent
Stephens, Gail Marie
Witcraft, Steve
Whitener, David, Sr.
Whitener, Donald E
Whitener, Donald K
Whitener, John Brady
Whitener, Joseph
Whitener, Robert
Whitener, Ronald
Whitener, Wilson
---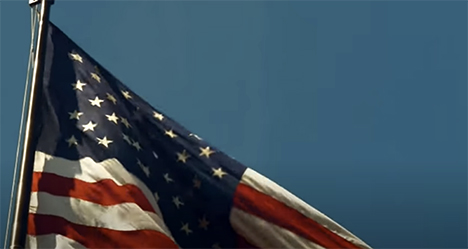 ---