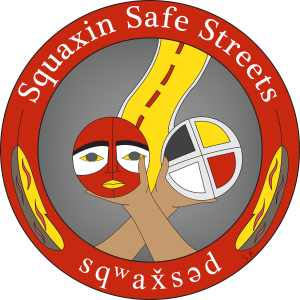 Mission
"Squaxin Safe Streets is creating a healthy, lively community, organizing to promote healing and culture through networking within the community and other agencies to achieve wellness for ALL."
– Mission adopted April 30th, 2015 by the Squaxin Safe Streets Advisory Board.
---
Squaxin Safe Streets meets every third Tuesday of the month at 5pm in the Community Kitchen.
Meetings typically last no more than an hour and a half and focus on planning upcoming activities, sharing concerns and information, and creating a supportive and positive environment for healing. Dinner is served and everyone is welcome to attend.
---
Squaxin Safe Streets Advisory Board
Co-Leaders: Patricia Green & Audelia Araiza
Secretary: Chasity Masoner
Treasurer: Vicky Kruger
Members: Samantha Ackerman, Elizabeth Heredia, Lorna Lee Gouin
The Advisory Board meets monthly before regularly scheduled Squaxin Safe Streets meetings to plan and prioritize agendas, take the lead in organizing and receive training in community mobilization skills.
---
Squaxin Safe Streets Block Watch Captains
Ko-Pul Loop: Sharon and Herb Johns
Klabsch (New Apartments): Dorinda Thein
Sol-La-Tah Loop: Patricia Green
SE Corner of T'Peeksin: Sam Ackerman
NW Corner of T'Peeksin: Kim Elam
Elders (at large): Elizabeth Heredia
Kamilche Trading Post: Audelia Araiza
Se-Nak-Sub Loop: Chasity Masoner
Klah-Che-Min Drive (between Sa-Heh-WaMish and Ho-Mamish): Lorna Gouin
Tys-Ul-Tad Loop: Casey Brown
Skalapin Lane: Susan McFarlane
Homamish Court: Daren Brownfield
Block Watch Captains agree to be community leaders in their assigned areas, offer a point of contact to their neighbors, help keep track of suspicious activity, organize community events and activities, and stay well informed and positive in the Squaxin community.
Community Outreach and Feedback Forum