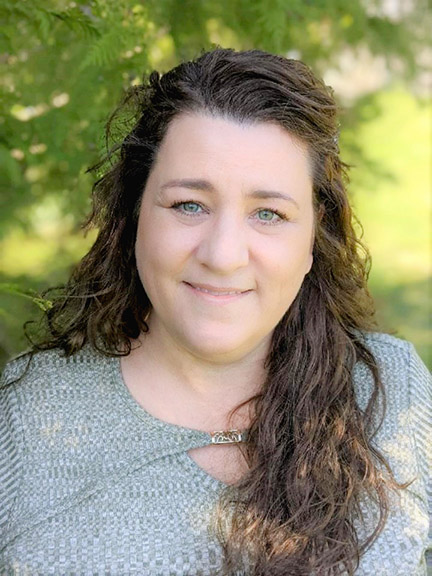 Hi!
I am honored to accept the nomination for the Tribal Council Secretary position.
I was born and raised in the Shelton area. At the wise age of 18, I moved as far away from this small town as I thought I could at that age – Made it to the Olympia area. While away starting my family and career, I never forgot where home was and, as the years went on, I knew I would return home.
I have lived in and served our Tribal community for the past 16 years. I have become increasingly passionate about making us stronger. Now I feel it is time to step up and serve in a new capacity.
I spent the past twelve years working in the Legal Department, where I was able to work with others to continue to protect our Treaty Rights. I also worked with all levels of government and enterprise employees, and I believe this experience provides me with a working knowledge of how we can best work toward successful goals.
I was able to secure my degree as a paralegal while working in the Legal Department through our Tribal member training program. As your Tribal Council Secretary, I will continue to support Tribal member training programs. I believe, with my first-hand experience, I will be successful when advocating for continuing and expanding these programs.
My volunteer work with the Community Emergency Response Team has recently led to my transfer from the Legal Department to my current position in the Emergency Operations Center. I am the Emergency Management Coordinator as well as serving as a Planning Section Chief when the EOC is activated. The decision to place me in this position of trust during the current national crisis speaks volumes. I am excited to work with our Emergency Operations team, directors, and the Tribal Administrator to grow this program. With the current national crisis, we can all understand the importance of this goal.
I was recently appointed as a member of the Island Enterprises Board because of my business experience and the professionalism I have demonstrated over the years.
As an active member of the community, some of the projects I have been most proud to work on include:
Tribal Member Preference Hiring. I was an appointed member of the Gaming Commission from 2012-2019. We worked with the director to meet our goal of increasing the percentage of tribal members employed by the Tribal Gaming Agency.
Reservation Homeownership Program. This is a project that I felt very strongly about and worked diligently to move forward with the support of Council and the Housing Commission. We finalized the Homeownership Program and made homeownership an attainable reality for more members. It was a great success!
Community Emergency Response Team Training. I volunteered with the Community Emergency Response Core Team to begin efforts to make our community a safer place in the event of a disaster, such as an earthquake or severe weather event. We provided training to 45 of our community members with plans to resume once it is considered safe to do so. We have also worked on planning for our vulnerable population and other preparedness outreach and activities.
I bring an established record of accomplishments combined with the energy and passion I have had over the years – I know that I can help with advancing the objectives and concerns of our General Council.
I thank you for your support and your vote.