Running for Tribal Council Chairman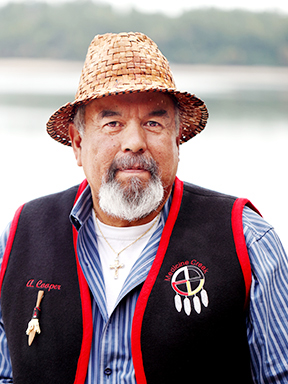 Nominated by: Jamie Queen; Cecelia Black
Greetings Squaxin Island Tribal Members!
It has been an honor to serve as your Chairman for the last three years, and I am announcing my bid for reelection to continue serving our great community!
The role of Chairman requires dedication, commitment, and responsibility to do what is best for ALL of our people.
For the last 12 years, I have been serving the Squaxin Island people on the Council in various roles and, during those years, I worked hard to prove my loyalty and best prepare for this current role.
We are living through historic and trying times when sound leadership is a absolutely necessity.
We have been successful in keeping this virus away from our community while minimizing the economic impacts as much as possible.
We ensured we received all possible relief monies for our casino, enterprises, and the government.
Our team has taken all the necessary steps to keep our people safe and pave the way to utilize disaster relief funds to better serve all of our community.
This is not the time to change course on the successful path we have begun to protect our way of life!
During my terms on the Council, we have accomplished great things that have benefited our people and provided greater resources:
• Closed down GA Andron
• Nisqually geoduck settlement
• Hunting in Kennedy Creek
• Culvert Case
• Garnered teamwork with all entities and created the Executive Team
• Adopted new hiring/contractor tribal preference
• Health Clinic change to FQHC (will get us to a Jamestown model for better healthcare and economic development)
My dedication to the Squaxin Island people has never wavered – nor has my heart – to do what is best for each of you.
My love for our Island and our resources is only surpassed by the love I have for every Squaxin Island Tribal Member!
Please consider allowing me the opportunity – and the honor – to serve another term as your Chairman.
Thanks to our Creator!