Running for Tribal Council Member 2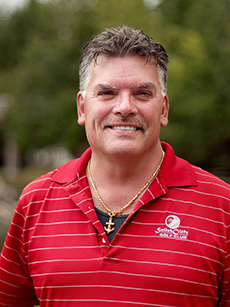 Nominated by: Craig Parker
Greetings!
It's that time again . . . time to come together, hopefully, and vote for our upcoming Council positions. Truly it is a time to vote for our future.
I appreciate the opportunity I've had to serve on Council these last three years, and I do ask that you consider me for another term.
I believe I bring a set of skills and knowledge that are valuable to the Tribal Council and to the Tribe as a whole. My background in law enforcement, construction, project management, and business and economic development, has provided me a broad knowledge base to draw from in dealing with the complex world we exist in now.
My main focus is on the economic future of our Tribe. This means understanding where we are now and where we need to go. It's not really about money, but about supporting our family, our culture,  and our youth (mainly through education) . . . We can list many things that are important to us, but in the world we live in, money is the fuel. I have a vision and a plan of what could be possible. I am intent on bringing the Tribe to a place of economic security and health and providing that opportunity to all tribal members as well.
This is not about being rich; it's about being prepared for an unknown future. This pandemic has cast a light on why this is so important and, if anything, has made me more intent on accomplishing the goals I have set.
Thank you again for this opportunity to serve, and I look forward to seeing you on June 27th.
David Whitener, Jr.
Cell# (360) 490.3209
Please feel free to follow my Facebook page.