Running for Tribal Council Member 2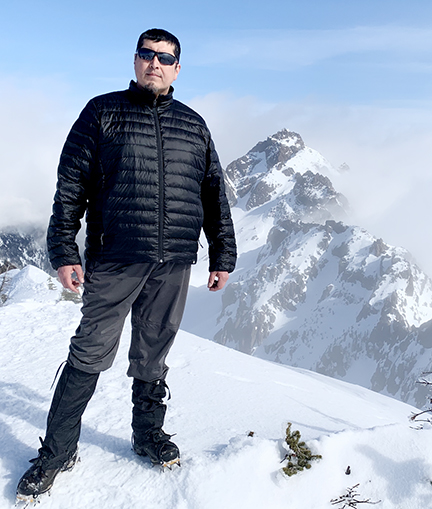 Nominated by: Mike Araiza
Hello Squaxin People,
My name is Michael Ogden.  You may know me as Mike, Mikey, or House.
My Mother is Gloria Hill.  My great-grandmother was Clara Bagley.
I have been nominated for the Council Member 2 position. It would be an honor to serve.
However, it is completely up to You, the Squaxin people, to decide which candidate would best serve the community.
We stand at the crossroads of our future.
If not now, when are we going to hold ourselves to our mission statement?
If we expect our children to carry Squaxin into the future, let's make sure to give them a Tribe worth carrying.
We need to establish a Tribal identity that separates ourselves from the confines of cultural oppression and assimilation.
Our ancestors displayed wealth by giving.  Let's make sure we are keeping that alive!!
Let's show our wealth by providing adequate funds for education . . .  not just more money for college and training, but also more for our youth and language programs, more for tutoring, more funds for tribal education liaisons to work within the school district, and any other logical ways that will ensure our children get through that Eurocentric school system with a fighting chance to excel in this world and help the Squaxin Island Tribe.
Let's share our wealth by providing additional funds to the Elders. They lived through times that the later generations cannot even fathom. They should be acknowledged for that.
We need to show Our Elders that we truly appreciate that they carry our history and our stories. Perhaps we should offer funds for more travel, without having to pick between vacation trips. . .  maybe meals more than a few times a week, with a menu dictated by the Elders, not the annual budget . . . funds for transportation to Elders events at other tribes.  We can never give or thank the Elders enough, but let's at least make an attempt.
Let's show our wealth by spending it in our community. Such as creating opportunities for funding so homeowners can maintain their homes, and building more housing. We CAN sustain a community where our people are proud to live or move back home to.
How about those beautiful parks?  . . .  That's a good start!
Let's prioritize for results on the hard issues: moratorium, blood quantum, mental health issues, and chemical dependency… all with serious community outreach and input.
Strong leadership is not defined simply by the actions or ability of the individual, but also by their ability to elicit accountability, initiative, and perseverance from others.
Thank you all for taking the time to read this and participating in the future of Our Tribe.
I wish you all the best.
– Michael Ogden