Running for Tribal Council Member 1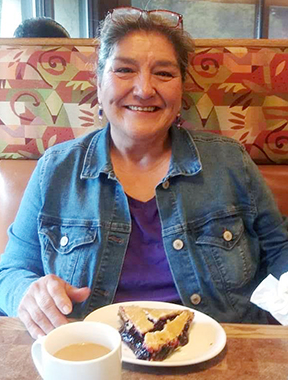 Nominated by: Jeremie Walls
Greetings
I am running for another term as 1st Council Seat.
I have lived on the Squaxin Island Tribe reservation for 39 years. I've stayed and helped make it a better place. When we first moved up here, it was lawless, no  jurisdiction on non-tribal persons or other tribal members of another tribe, a lot of underage drinking & domestic violence. I worked with Lorna Gouin, Sally Johns & Janice Lopeman in bringing some type of law & order structure in the form of a Community Board. We all took intensive training in San Francisco. A few years later I, along with others, worked with Judge Tallis to develop codes, laws, and ordinances for our reservation. While working at SPIPA, in the early days when it was a skeleton crew of 6 employees, I was able to learn grant writing from Ed Binder. I got to co-write the commodity distribution program grant as well as the ANA grant for the warehouse in Nisqually to house all the commodities for the reservations they serve. I worked on the Low Income Home Energy Program, commonly known as LIHEAP, and then moved into writing block grants that we still use today: CSBG. Along with a lot of women, I helped establish our preschool program with Eleanor Krise here at the Tribe – a dream of my Aunt forever. It ran for three years with our bake and craft sale money until the Tribe started helping us with grant money.
While on Council we, as a team, have worked on cleaning up some old business that had been tabled. We are the first council to put ourselves on a budget.
I've worked with the American Health Indian Health Commission to lobby for health bills to be passed here in Olympia. We worked on setting up two different sites for an Oxford home, only to have been voted away by the neighborhood. I believe we need to find a location on our own properties to build a home for our Elders with dementia and Alzheimer so they can be in familiar surroundings. I also advocate for improved services for the Elders' families to cope with this type of illness and to secure services for our mentally ill and their families. I want to continue  working with the Northwest Portland Area Indian Health Service office to bring more health options to our people.
I assisted in developing the home buyer program and got a minor child enrolled when asked by the parents why there was a holdup on membership.
For economic adventures, I have been researching ideas and suggesting we need to think outside of the box . . . find new ways to generate income to meet the needs of our people.
A few of those ideas are:
Truck stop/RV park along I-5
DATA management, as this will become a valuable commodity in the future
Growing hemp for paper products, materials, and even clothes.
I am cutting this short so as not to take up too much space here. In closing, please remember that I have been active in providing information and going to Council for subjects that are near and dear to me. I have worked the chain of command when unhappy about how things are handled in our Tribe. I really want you to consider voting for me when you cast your ballot.
If you have questions and concerns, please bring them to me.