Running for Tribal Council Chairman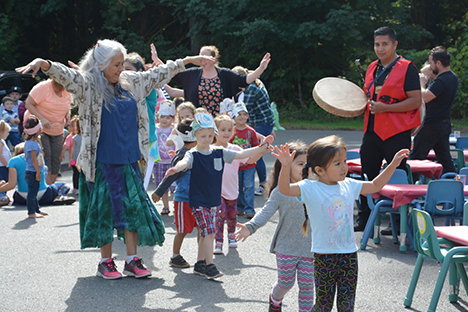 Nominated By: William Penn
Vicki Kruger here to announce my candidacy for the Tribal Council Chairperson position.
Thank you for the opportunity to serve as Treasurer for the past 5 years. As Treasurer I've realized that the Chair position has a better opportunity to influence all of our finances. If I were elected, I would work diligently to ensure we are more transparent about discussing financial issues, that the Council makes decisions as a group and that we have policies in place and follow them.
Currently, the Tribal Chair position is the only position that is paid full time. Because I'm in my 5th year, if I were elected Chair I would earn about $150,000. This amount goes up based on your years of service. In my first term I had a platform that I would contribute a certain amount of my salary to help tribal members with regaining their driver's license. I did keep that promise and, though I can't mention their names, I did help a number of tribal members obtain or retain their driver's licenses. My platform for this position is to offer 20% of my salary, after taxes, to encourage children to attend school and get good grades. I believe that I should give back some of that high salary and I know that incentives are a big encouragement for children.
I have always worked with the children. I do drumming, dancing, and, though I'm not a language teacher, I share what little language I know. A lot of kids call me "Granny" and working with children is the joy of my life. If I were elected, I would have a better opportunity to support others in sharing language and culture.
Another thing that brings me great joy is the song made with the children about not doing drugs. I pay the children $1 to promise not to do drugs. I have to thank the Tribe and Tribal Council for their support because, when we expect large groups (like a youth conference or canoe journey), they contribute the money. For small groups I pay the children with my own money. If I were elected as Chair, I would have the opportunity to ensure we do everything we can to encourage drug prevention and education.
I don't feel comfortable writing here about what I think I've accomplished since being on Council. I believe that we are known by our deeds, good or bad, and I hope my actions speak for me. I do feel the need to share that I am diligent about attending meetings and have missed probably 3 meetings in the 5 years I've represented you (not in a year but total). I work hard at being accountable. I believe you elected me for a reason and I would have no excuse for not being diligent in my representation. I also work hard at being humble and I make every attempt to be selfless. I work hard and struggle to ensure my immediate family isn't benefiting from my service on Council. My message has never wavered that we should be treating everyone the same while ensuring Tribal Members have first opportunities. If I were elected Chair, I would have the opportunity to do a report on the concerns you bring up at our meetings.
The really bad thing I dislike about being on Council is that some will feel the need to discourage anyone from voting for me. One thing that will be said is that I try to get my brother enrolled in the Tribe. I have 1 sister and 2 brothers enrolled here as well as myself and, if our mother was here she would complain loudly about the unfairness. I work really hard at being honest and truthful and I'm available if you want to discuss anything.
Even if you choose not to vote for me, please attend the June 27th General Body/Council meeting at the Event Center. Choosing your elected officials, especially the Chair position, is very important to our future. None of us know what tomorrow will look like, but I wish you all health and happiness. I miss hugging you.