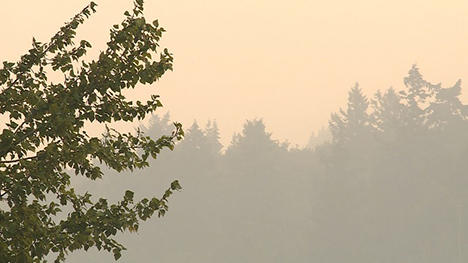 During the past few days and possibly into the upcoming weekend, we are facing poor air quality due to wildfires, heat advisories, and increased fire danger due to the heat and high winds.
Please take necessary steps to protect yourselves, your families, and the community.
The following websites may be of some help . . .
---
News
https://www.usatoday.com/story/news/nation/2020/09/08/california-wildfire-updates-lake-edison-power-outages-oregon-evacuation/5743310002
https://komonews.com/news/local/smoke-from-eastern-wa-wildfires-blows-into-puget-sound-area-amid-rare-windstorm
https://www.kuow.org/stories/wildfire-smoke-billows-into-seattle-area-with-flurry-of-911-calls-d03e
---
Weather
https://www.q13fox.com/weather
https://www.weather.gov/safety
---
Wildfire Smoke/Air quality
https://www.epa.gov/pm-pollution/how-smoke-fires-can-affect-your-health
https://www.cedars-sinai.org/newsroom/protecting-your-lungs-near-wildfires
https://www.lung.org/clean-air/emergencies-and-natural-disasters/wildfires
https://www.cdc.gov/air/wildfire-smoke/default.htm
---
Heat Advisory
https://www.redcross.org/get-help/how-to-prepare-for-emergencies/types-of-emergencies/heat-wave-safety.html
https://www.cdc.gov/disasters/extremeheat/warning.html
https://www.cdc.gov/disasters/extremeheat/index.html
https://www.webmd.com/first-aid/understanding-heat-related-illness-basics
---
Fires
https://www.dnr.wa.gov/Wildfires
http://www.nwfirescience.org/current-fire-information
https://wasmoke.blogspot.com/p/national-interagency-fire-information.html
https://www.facebook.com/Washington-State-Fire-Wire-917880645031123
https://www.king5.com/article/news/local/wildfire/multiple-labor-day-wildfires-evaucations/293-ec98bd84-f715-4671-8ca9-2f3bb14150b9