Daily Scoop
Sign up to receive the Daily Scoop by email
---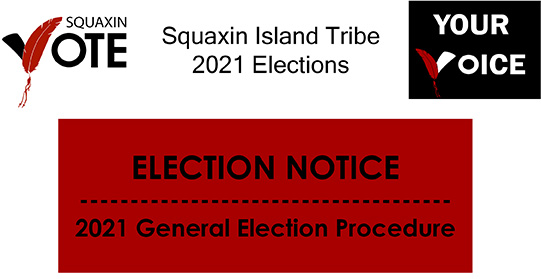 Elections are being done via mail-in ballots.
In light of the ongoing pandemic crisis and risk of disease to our tribal population, Tribal Council has decided, at recommendation of the Elections Committee, that the 2021 General Election for Council Secretary and Treasurer will be done by mail-in ballot.
This election will be done similar to how it was done last year, in the 2020 general election. Last year we had an impressive 51% of our General Body that voted in the general election! More statistics will be coming soon.
The ballot count will be held on May 1st 2021.
Please send questions and concerns to the Elections Committee at: .
If you had trouble receiving or mailing your ballots in the previous election, please let the committee know yourself with details.
---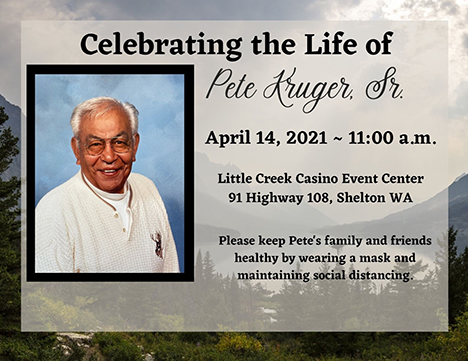 In case you missed it, you can watch the
Celebration of Life for Pete Kruger here
---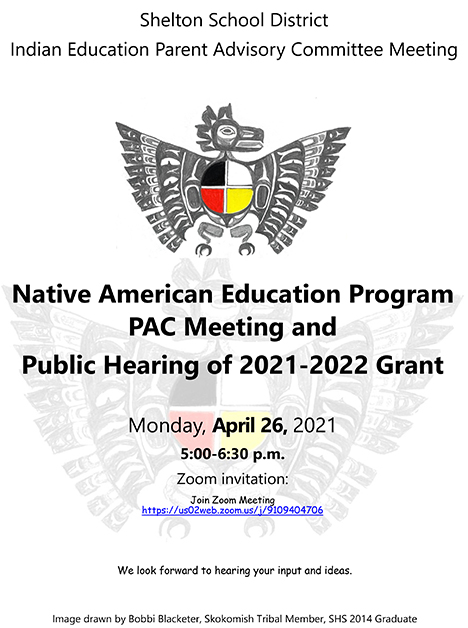 Zoom
https://us02web.zoom.us/i/9109404706
---
OPPORTUNITY!!!!
Who:
Squaxin men and women 18 years old and above
Must fill out paperwork now – in April.
What:
Wildland Firefighter 2 Red Card Class. 37 hour course to train new firefighters in basic skills. Must attend all sessions for the full time. Qualifies you to suppress wildfires while under close supervision. This is paid work that would be in the summer 2021. The course is $75.00 and you must sign up as soon as possible and attend the Tuesday evening drills.
When:
Saturday, May 8, 2021
(8:30 – 4 pm)
Tuesday, May 11, 2021
(6:00 – 9 pm)
Thursday May 13, 2021
(8:30 – 4 pm)
Saturday, May 15, 2021
(8:30 – 4 pm)
Tuesday, May 18, 2021
(8:30 – 4 pm)
Thursday, May 20, 2021
(6:00 – 9 pm)
Saturday, May 22, 2021
(8:30 – 4 pm)
Sunday, May 23, 2021
(8:00 – 4 pm)
Where:
Grapeview Fire Station 31
4350 Grapeview Loop Road Grapeview, WA 98546
If you have any questions or need transportation just reach out as soon as possible to Deborah H. She has information and forms you can fill out today! Get started on a new adventure and training!
Deborah R Hale

College & Career Coordinator
Skokomish Indian Tribe ~ Ma'nalt Education Center
Office 360-877-2460 xt 2706
Mobile 360-490-0040
---


The Highline Native Student Success Summit 2021 is coming! The summit is free but registration is required so please register today to attend.
The summit is open to ALL Native students, in public schools, at tribal schools, private schools, or any alternative learning space, in grades 8-12 and college-age students as well.
All students who register by the end of April will receive a box of frozen seafood from Quinault Pride Seafood and special summit swag. These items are only available to students and their families. One box per household.
Feel free to send any/all questions or media inquiries to or
Native Student Success Summit Student Registration
Registration at the link above is for student participants only.
Adult participants who are not supporting student participation at the summit and just want to join us please contact Mia Bull at
Registration support is also available to students.
Can't wait to see you all at the summit!
---

Remote Work Hiring Event
Thursday, April 22, 10:00 a.m. – 2:00 p.m.
A statewide virtual job fair for remote job opportunities
Join this FREE hiring event and connect directly with employers from different industries. Virtual hiring events provide an opportunity to chat with recruiters instantly to see if their company is a good fit for you.
Connect 1-on-1 with recruiters from the comfort of your home!
---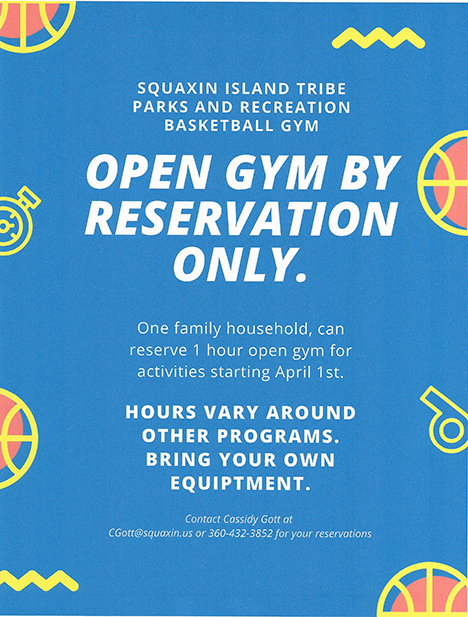 ---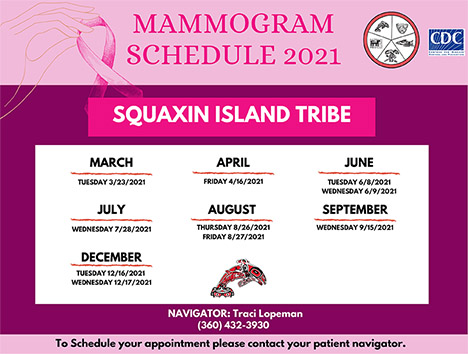 ---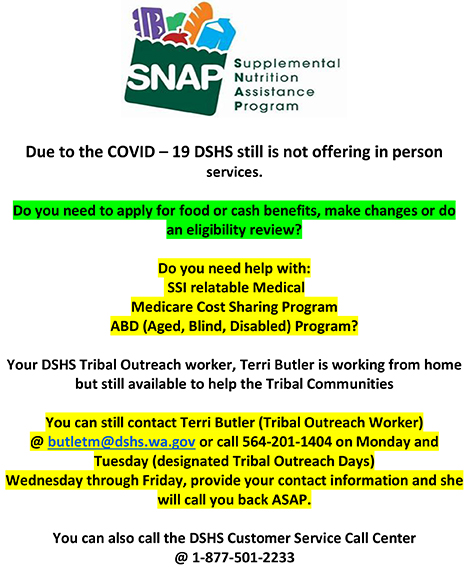 ---
American Indian & Alaska Native Student Travel Scholarships Available for 2021
NIJ will support up to 15 American Indian and Alaska Native students in attending criminal justice-related conferences. Students will explore how their educational backgrounds apply to issues of crime and justice.
Funding will cover the costs of conference registration, round-trip airfare, lodging, ground transportation, baggage, meals, and incidental expenses. Scholarship recipients are expected to attend the entirety of the conference. The conferences to attend include:
International Association of Chiefs of Police (Sept. 11-14, 2021)
American Society of Criminology (Nov. 17-20, 2021)
American Academy of Forensic Sciences (Feb. 21-26, 2022)
National Missing and Unidentified Persons (Moved to 2022)
We welcome all scientific disciplines, including the social and behavior sciences. However, priority will be given to students in STEM disciplines such as:
Anthropology (Physical)
Biology
Chemistry
Neuroscience
Mathematics
Pathology
Physics
Engineering
We encourage you to review the eligibility and application requirements and apply or share this opportunity with anyone who may be interested in applying.
Applications are due by 11:59 p.m. EST on Monday, May 10, 2021.
---
StrongHearts Native Helpline is a culturally-appropriate and anonymous helpline for Native Americans impacted by domestic, dating and sexual violence. Advocates offer peer support and advocacy, personal safety planning, crisis intervention and referrals to Native-centered domestic violence service providers. Visit strongheartshelpline.org for chat advocacy or call 24/7: 1-844-762-8483.
---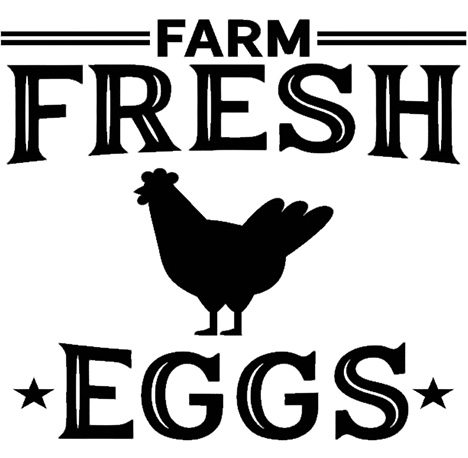 Salish Roots Farm
(Garden)
Eggs for sale
$5/dozen
Please call:
Shannon Cooper
+1 (360) 259-9666
---

---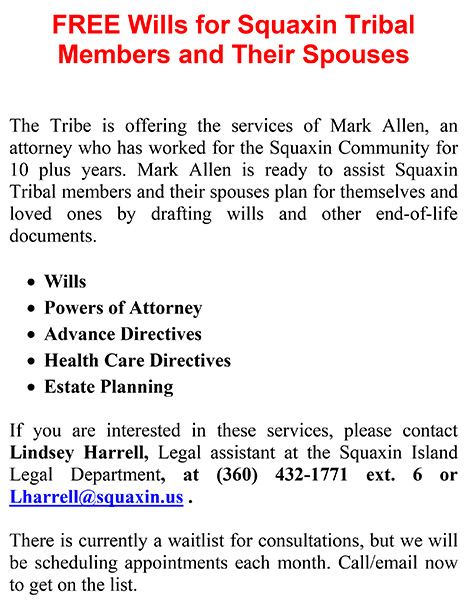 ---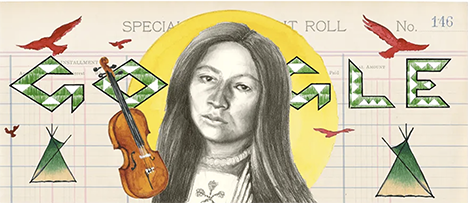 Google Doodle honors Zitkala-Sa, American Indian composer and suffragist
---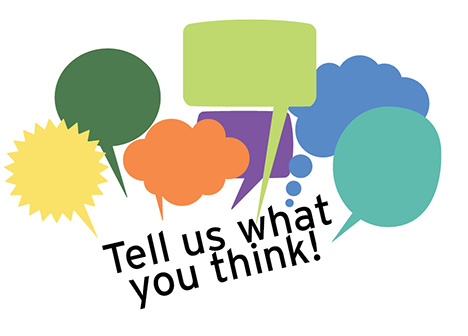 Community Feedback
The following link will take you to a form you can fill out to provide your feedback to the Squaxin Island Tribe on any topic. Ask a question or offer ideas.
You have the option to remain anonymous (contact information is not required). However, if you would like a quick response, please provide your contact information.
Thank you!
https://squaxin.formstack.com/forms/feedback
---

Resources for dealing with the child welfare system
---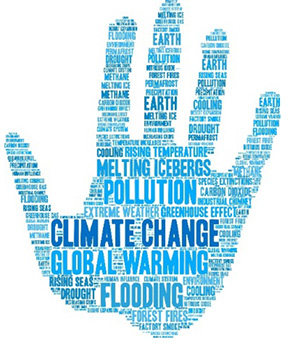 CLIMATE QUILT EXHIBIT … Spring Arts Walk 2021
Olympia City Hall,
601 E 4th Ave, Olympia
Join us for this fun community art project to help get the word out about Climate Awareness and Solutions!
In this inspiring exhibit: Quilting for the Climate, 'squares' painted by community members come together in a quilt to express how we can lower our collective carbon footprint. Each artist completes one painted square to be added to the quilt. Each quilt will be comprised of 10-12 squares.
In keeping with State guidelines, the annual Arts Walk will include works of art displayed indoors and outdoors.
For more information please visit: https://streamteam.info/climate-quilt-exhibit
---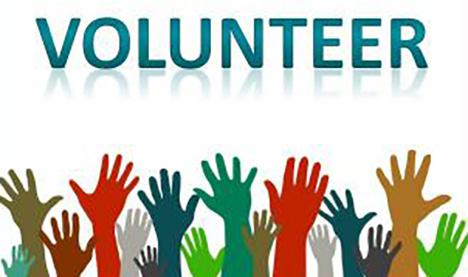 ---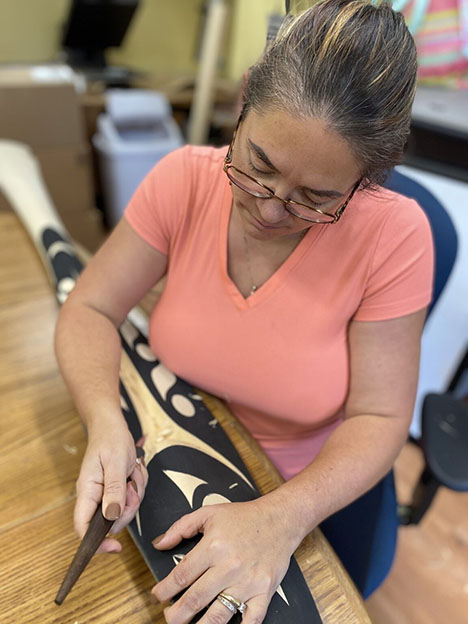 Andrea Wilbur-Sigo, Squaxin Island Tribe member and artist
Pioneer Square will be home to a towering welcome figure. Meet the Native artist who will carve it
---
Malynn Foster is one of an indigenous, all-women team bringing new art to Seattle's waterfront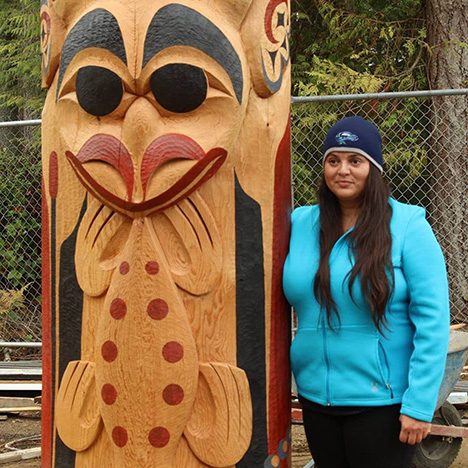 https://www.seattletimes.com/entertainment/visual-arts/meet-the-indigenous-all-women-team-bringing-new-art-to-seattles-waterfront
---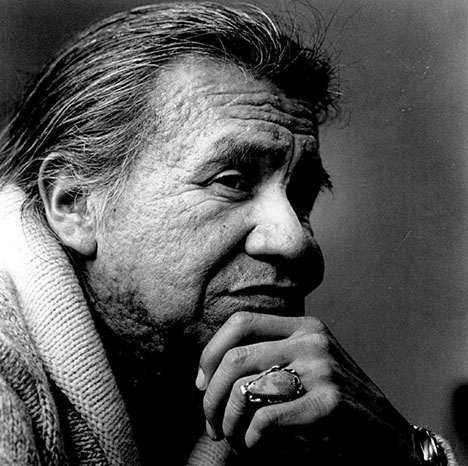 Bill would replace Marcus Whitman statue at U.S. Capitol with one of environmental leader Billy Frank Jr.
---

Help protect wild birds from deadly salmonellosis
---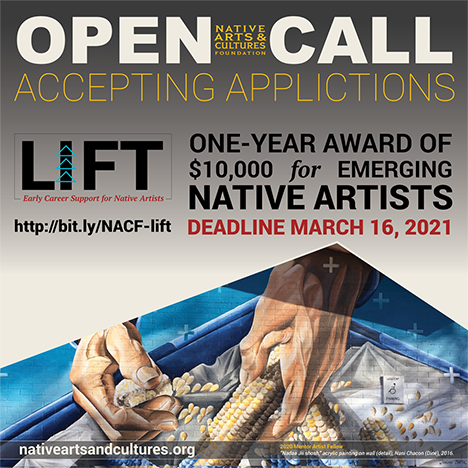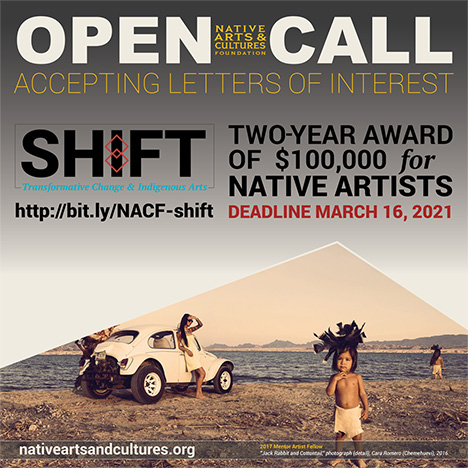 ---

Mason Transit Authority has added a bus route between Olympia and Shelton. Convenient for commuters, the new Route 16 runs between the Transit-Community Center in Shelton and the Olympia Transit Center, with a stop at the Kamilche Transit Center.
The Shelton Matlock Park & Ride will be added to the schedule when the Park & Ride is complete.
Route 16 operates Monday through Friday. Riders pay $1.50 fare because the route travels outside Mason County. (Fully in-county routes are fare free.)
For the Route 16 schedule and more information, visit http://www.masontransit.org/route-16-to-olympia/ or call 360-427-5033, toll free 800-374-3747.
---
New U.S. Postal Service stamp designed by Tlingit artist Rico Lanáat' Worl to be released sometime in 2021.
Alaska Native artist shares story behind stamp
https://indiancountrytoday.com/news/alaska-native-artist-shares-story-behind-stamp-fCT3kbB1nkyLQAC84BnhIA?fbclid=IwAR3YEiXSVCEev5CzzUlkwpGz9JupyCtQoWZBkaRa7Ical0k8F1WLdtV27Fc
---
Outdated sewage treatment is suffocating fish in Puget Sound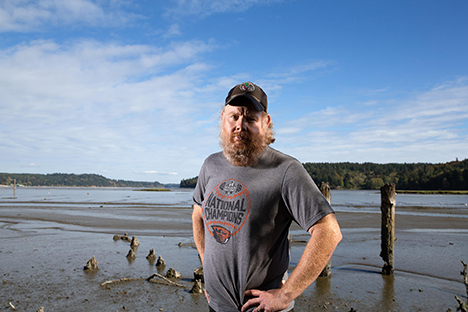 Joe Peters, senior representative and salmon harvest manager for the Squaxin Island Tribe Natural Resources Department, walks along the shore at Kennedy Creek in the South Puget Sound in Shelton, Washington on October 15, 2020. (Photo by Karen Ducey)
---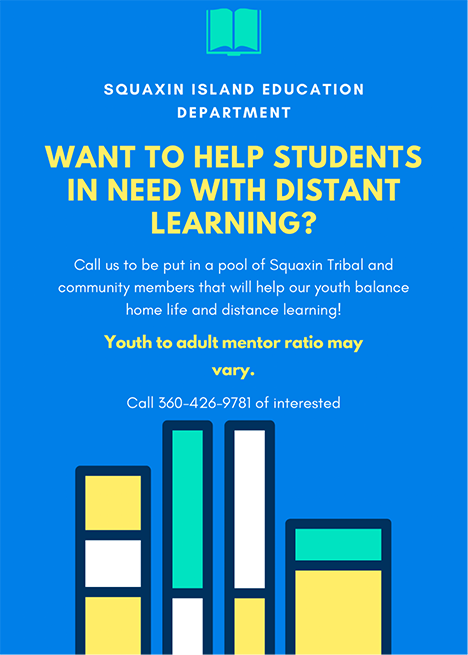 ---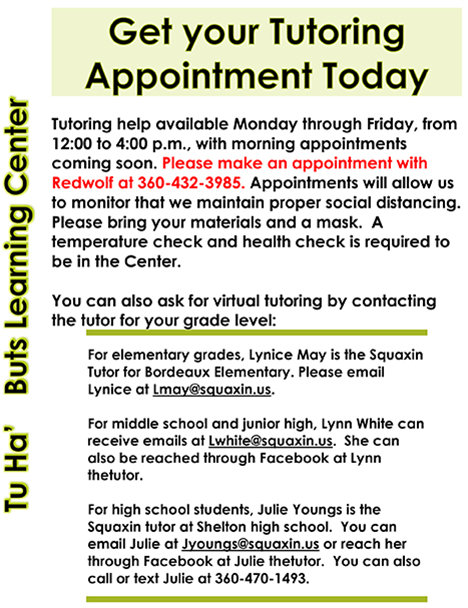 ---
Eld Inlet with Ralph Munro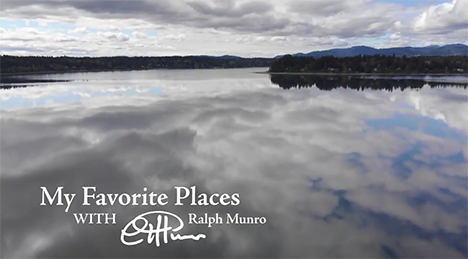 Watch this great video by Ralph Munro
---
Don't miss this Native Wellness Power Hour with our own Will Penn
---
---
---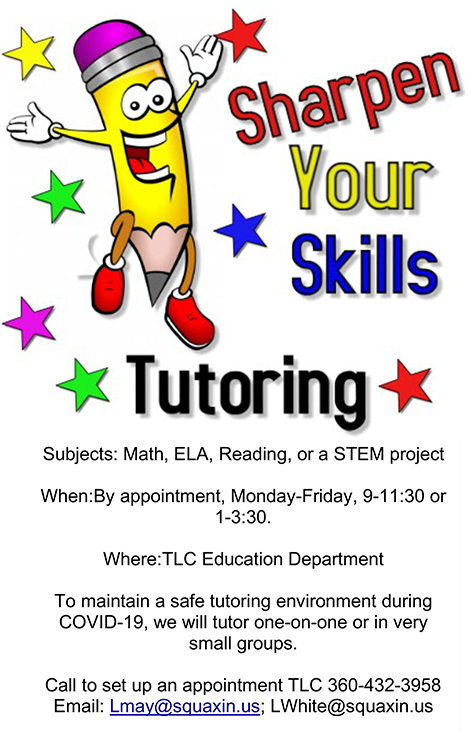 ---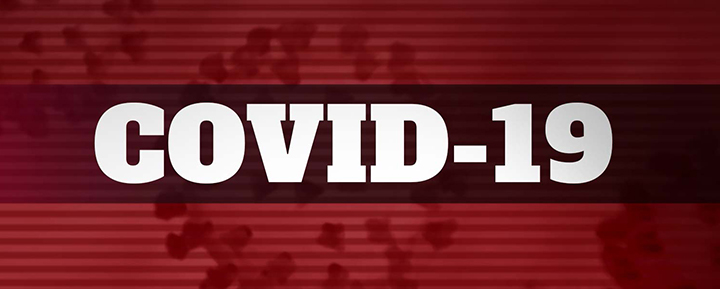 ---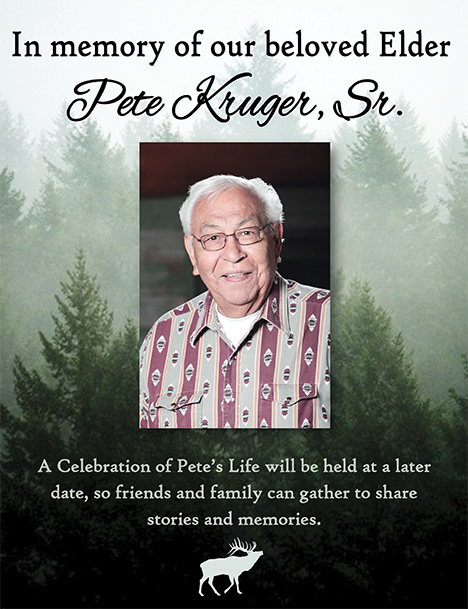 ---

---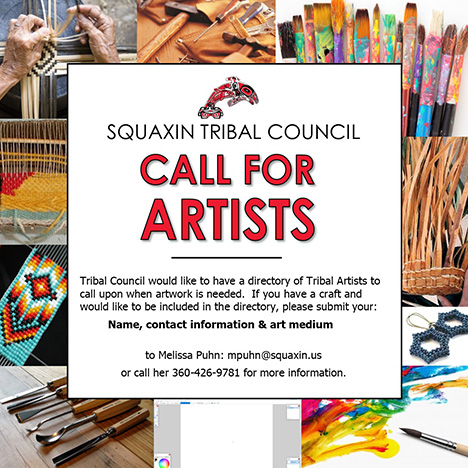 ---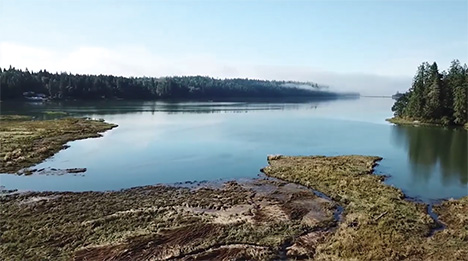 Twin Rivers Ranch Preserve: The Next step
It has been 10 years since Capitol Land Trust purchased Twin Rivers Ranch Preserve. During that time, Capitol Land Trust has been active in restoring the ecological health of the property. And that work continues!
We are excited to share the next step in Twin Rivers Ranch Preserve's journey—the failing bridge crossing Cranberry Creek will be removed this year! If you've ever been to the Preserve, you may remember holding your breath as you drove across it.
In partnership with the Squaxin Island Tribe, Mason Conservation District, and support from the Department of Ecology's Terry Husseman Account, the removal of the bridge and nearby streambank armoring will allow the salmon-bearing creek to flow naturally and make space for native re-vegetation.
Twin Rivers Ranch Preserve is just north of Shelton and spans the entire northern shoreline of Oakland Bay. Its 133 acres protects the lower reaches of two salmon-bearing creeks (Cranberry Creek and Deer Creek) and their estuaries; 3,200 feet of Puget Sound shoreline; plus, wetlands, forest, and grassland. And its adjacent mudflats support aquaculture for local shellfish companies and the Squaxin Island Tribe.
Click here for Drone Aerial Video
The Preserve lies within the traditional territory of the Sa-He-Wa-Mish, who were sustained by the rich natural resources in the area. Native ownership of the property and Oakland Bay was lost in 1854 when the Medicine Creek Treaty went into effect.
Shortly thereafter (possibly as early as 1856), the land was homesteaded by the Jacob Ooley Eckler family. As logging operations expanded in the Shelton area in the late 1800s, a short railroad line was built diagonally across the property by the Shelton Logging Company for transporting logs.
Read more about Twin Rivers Ranch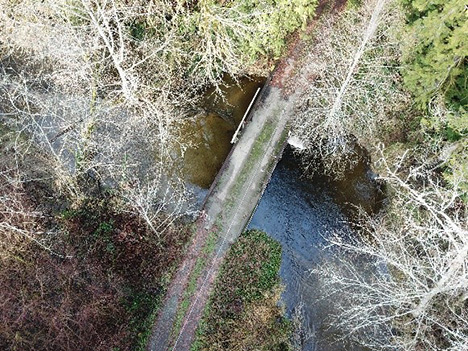 Aerial overview of failing log bridge over Cranberry Creek.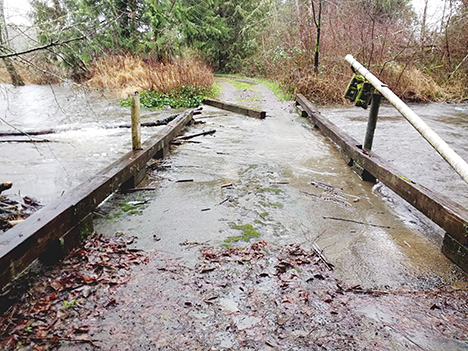 Environmental restoration grants reach across state including Mason County
---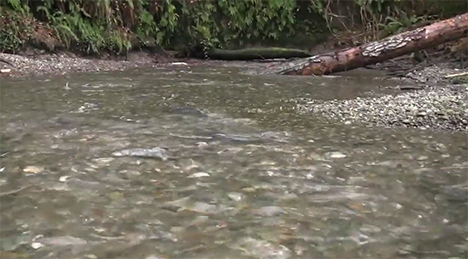 Allison Springs Transformed Truly Amazing!
---
Tribal Lifeline
Customers living on federally recognized tribal lands can receive up to $34.25 off phone or internet service
---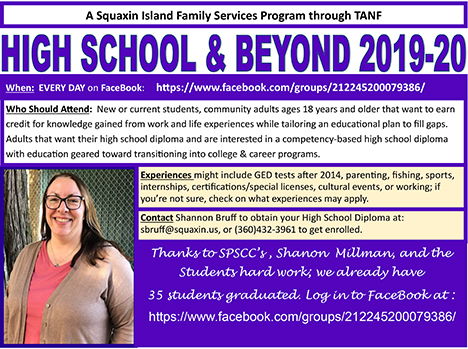 ---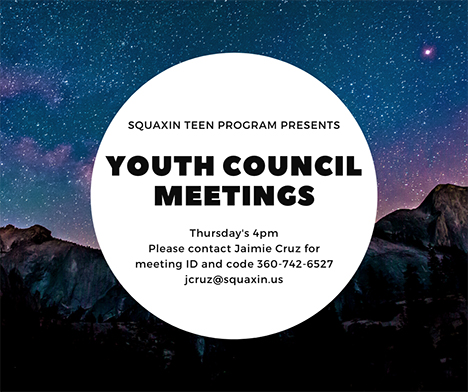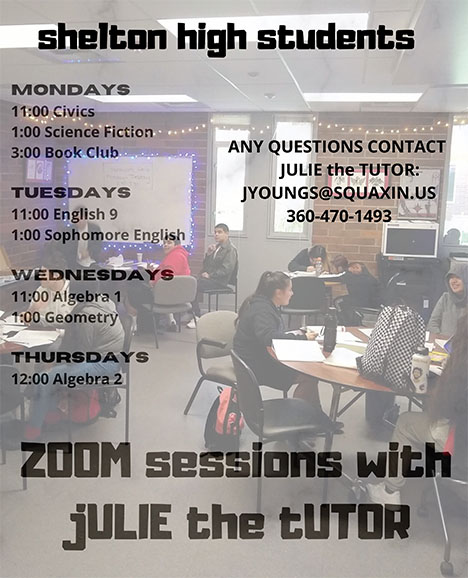 ---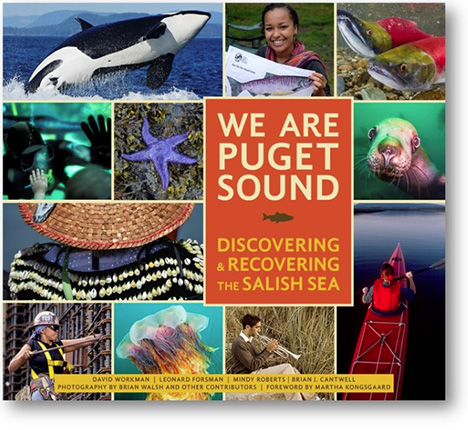 Salish Sea love letter (and a call to action)
A new book, "We Are Puget Sound | Discovering & Recovering the Salish Sea," provides a roadmap to recovering the health of these waters off the coast of inland Washington state and British Columbia, with inspirational stories of what individuals are doing – and essays and photographs that remind the reader of what's at stake. "Through exploitation and innocent neglect, we have made a mess, and together we have to clean it up," Suquamish Tribe Chairman Leonard Forsman and People for Puget Sound director Mindy Roberts wrote in a chapter of the book.
"We Are Puget Sound | Discovering & Recovering the Salish Sea," was published on Oct. 1, 2019 by Braided River, an imprint of Mountaineers Books, in partnership with the Washington Environmental Council. (The companion website is located at www.wearepugetsound.org.)
Article in Indian Country Today
---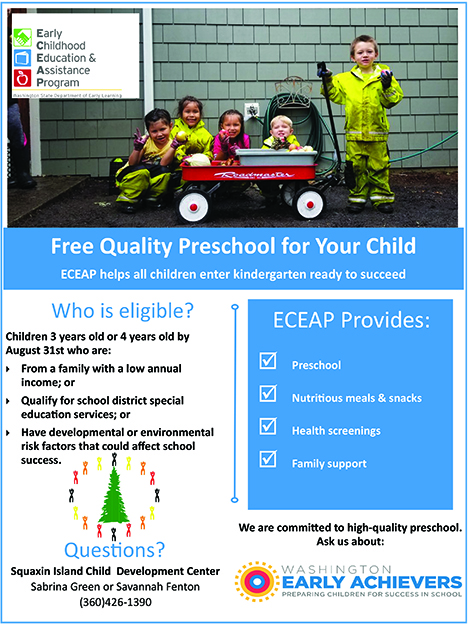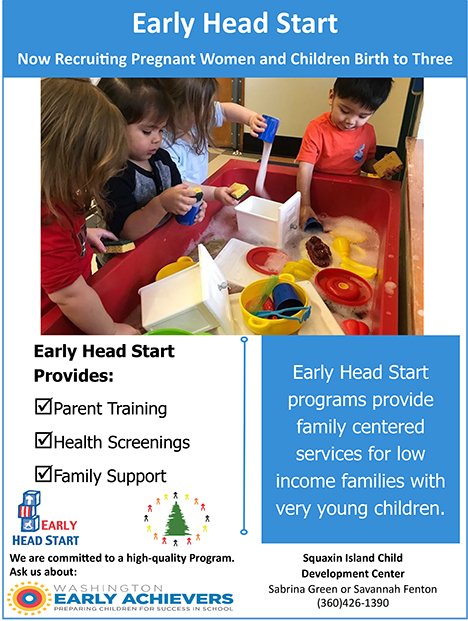 ---
Have you seen this yet?
---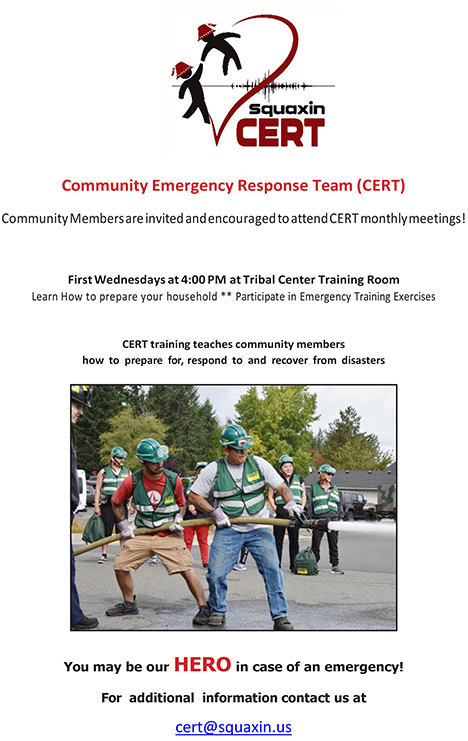 ---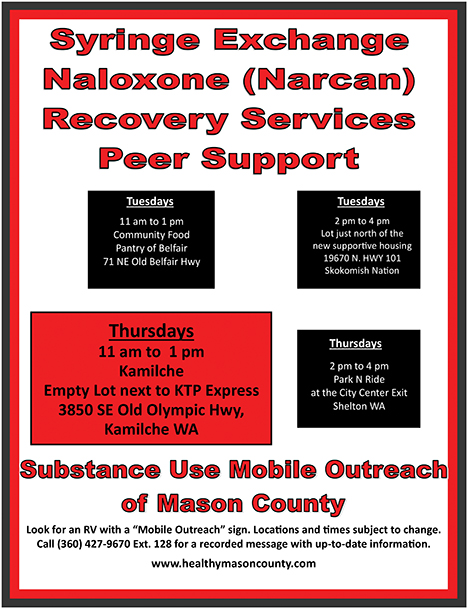 ---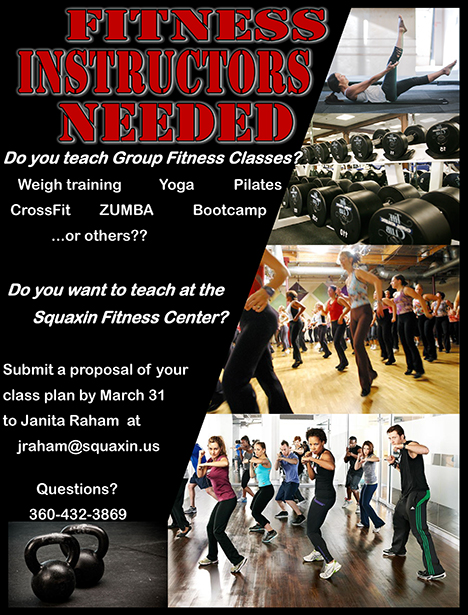 ---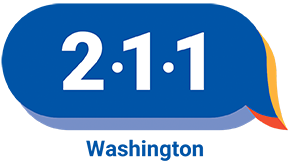 Statewide Community Resources Help Information
---
Come check out the sea level rise video on this site. You will be amazed to see Squaxin Island may become Squaxin Island(s) by 2200 if we don't stop climate change now. Look under the Squaxin SLR tab. But there is also tons of other great information here!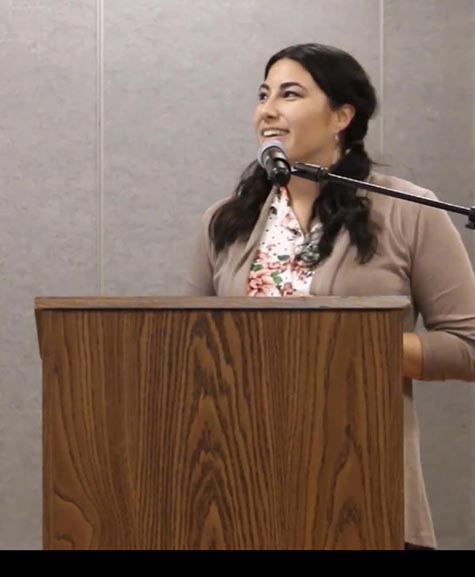 Candace Penn presenting to the City of Olympia
---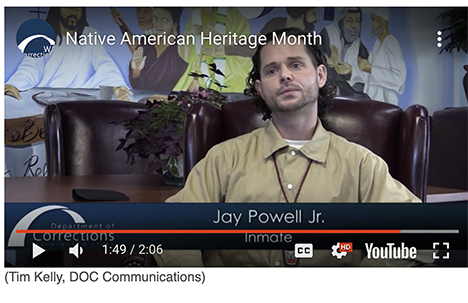 Native American Heritage Month, Department of Corrections
Near the end tribal member Jay Powell shares some insight
---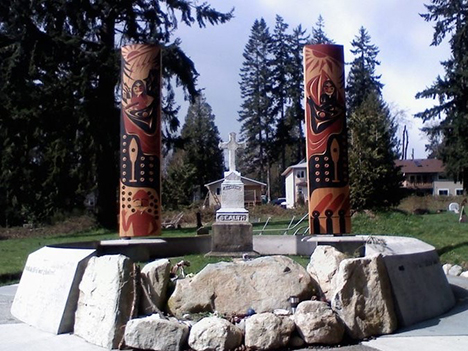 Andrea-Wilbur Sigo, Celebrated Squaxin Carver, Tells Stories Through Wood, Stone and Shell
---
How to get state assistance in WA
---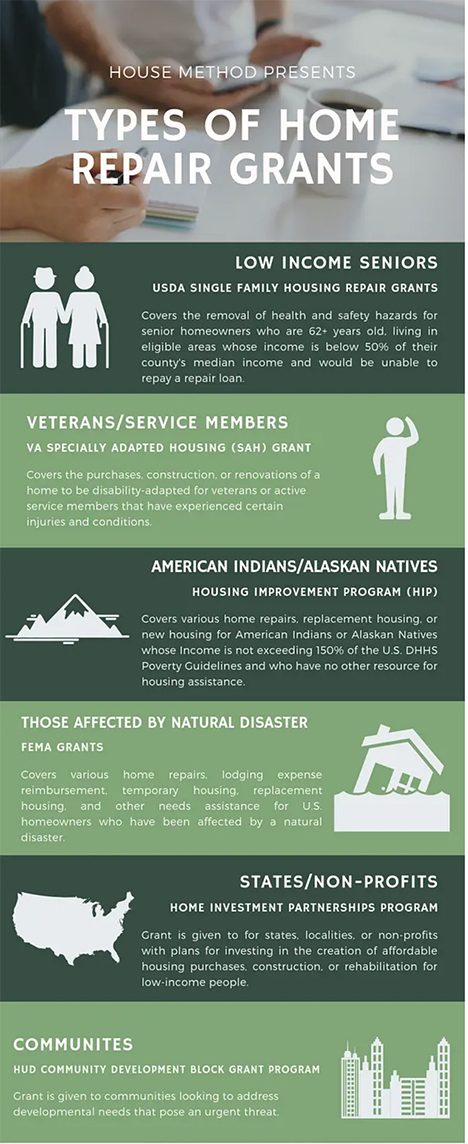 Visit https://housemethod.com/maintenance/home-repair-grants for more information.
Please contact Lisa Peters at (360) 432-3871 for help with applications.
---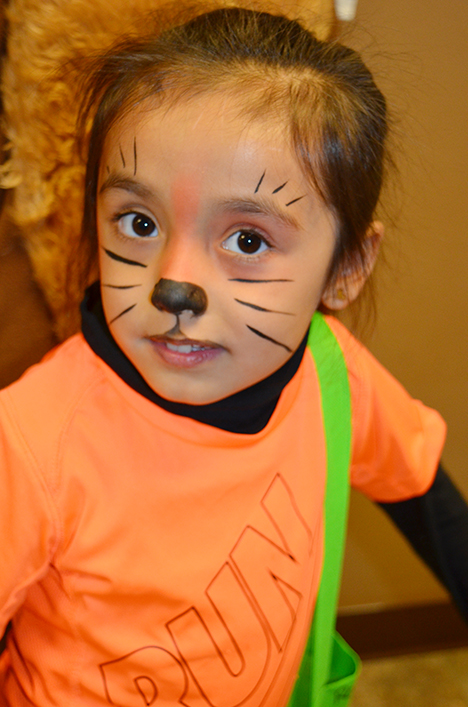 ---
Tulalip Tribes on Missing Indigenous Women
🎶 Every day and every night
I pray, pray for you
I love and miss you
Sister, come home 🎶
---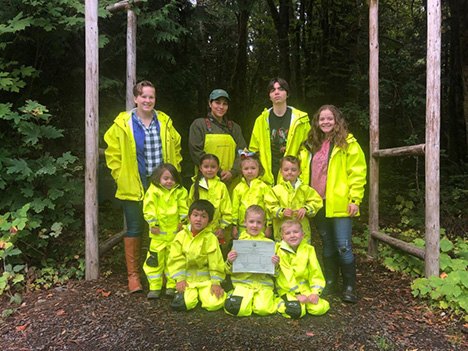 Our Outdoor Preschool in U.S. News and World Report
---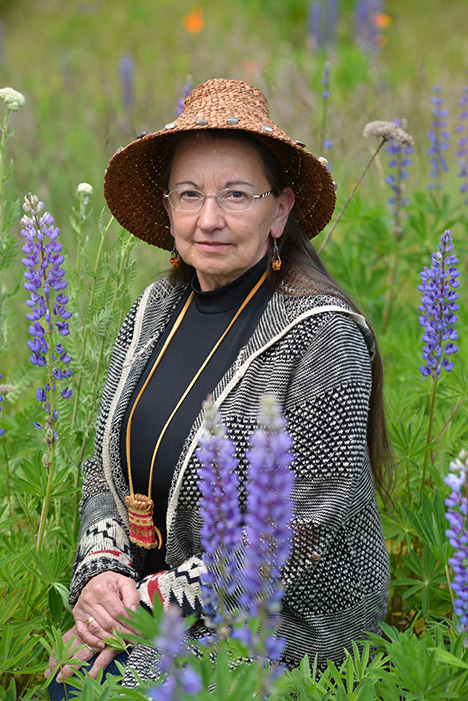 'We Are Puget Sound': Sally Brownfield / The People of the Water
Seattle Times, Pacific Northwest Magazine
---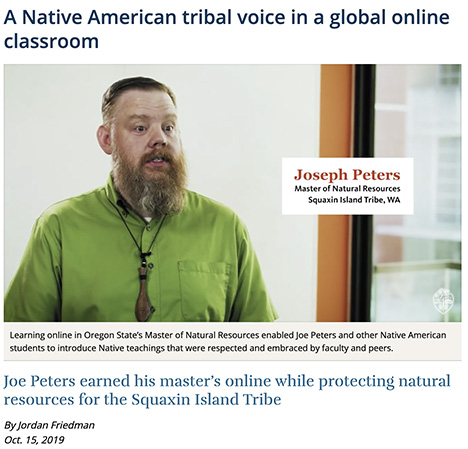 Oregon State University Master in Natural Resources
---

Tribal Business Owners: Island Enterprises, Inc. is updating their list of businesses for potential future projects. If you own a business would you please send your Business Name, Type of Business, and Contact Information to Kristen Davis .
---
---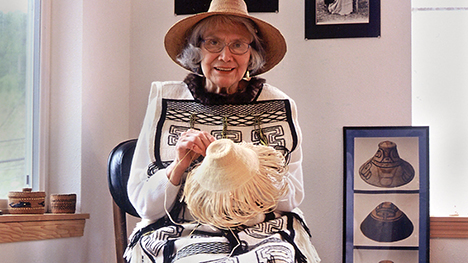 First Peoples Fund One-Year Artist Fellowships
---
Q & A With Lois Boome by Puyallup Tribal News
* Lois is the daughter of Darlene Krise
---
New Friends Helping Friends Facebook page for Squaxin Island and Skokomish Tribes
The communities of Squaxin and Skokomish have some of the most caring, generous people around.
The purpose of this page is for us to help each other with the little things in life.
If you have something you no longer need, see if someone needs it.
Need something? Ask.
Need to borrow something? Ask.
Need advice, directions, recipes? Ask.
Car in the shop, need a ride to work? Ask.
Need a last minute babysitter? Ask.
Decorations for a party? Ask.
Cup of sugar, lawn mowing, milk from the store, extra chairs for a party, ride to the doctor? Ask
Kid too old for toys and clothes? Don't throw them out, someone can use them.
Maybe you just want someone to go to the movies with. Ask.
Please invite others to join.
---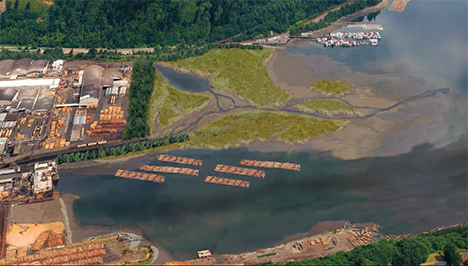 Ecology, Squaxin Island Tribe secure more than $1.5 million in conservation grants
---
A new video on Dale Croes and Ed Carriere's work that features the Squaxin Island displays in the Suquamish Museum has just come out.
New (5-6-19) Woodlanders Video: www.woodlanders.com/blog/2019/5/4/epsiode-24-salish-sea-basketry
---
New laws move up Washington's presidential primary and improve voting access for tribes
---
Corinna English, Quinault Tribal Member and daughter of Bonnie Sanchez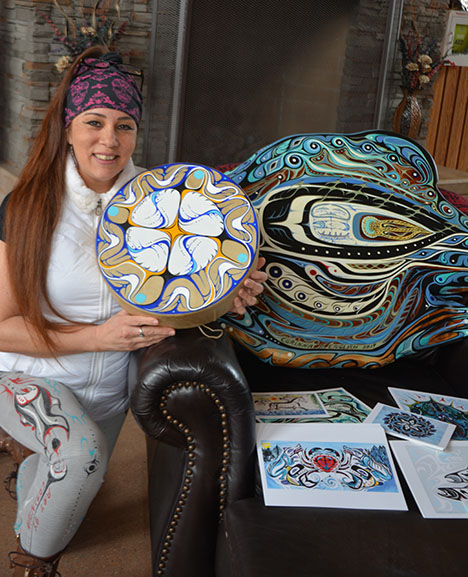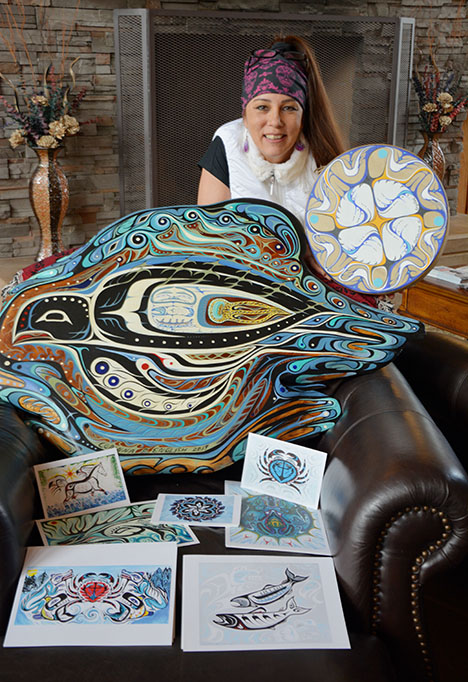 ---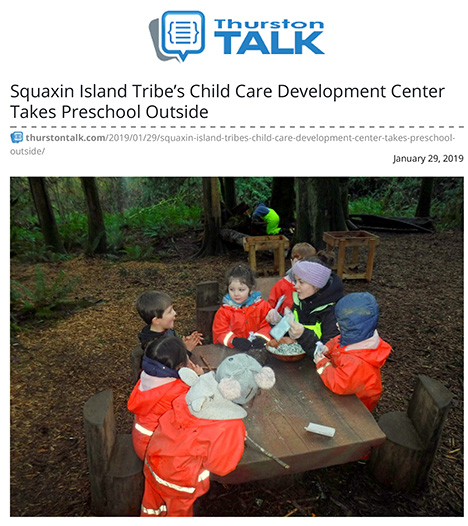 thurstontalk.com-Squaxin Island Tribes Child Care Development Center Takes Preschool Outside
---
Adam Beach Film Institute, Centre for Aboriginal Human Resource Development
---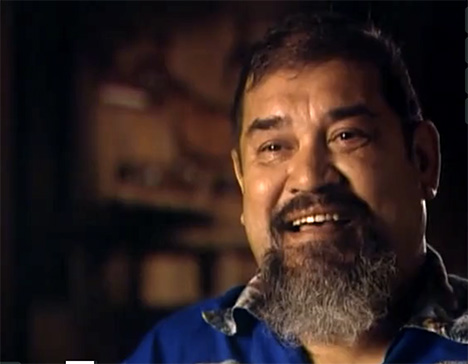 Teachings of the Tree People: The Work of Bruce Miller
---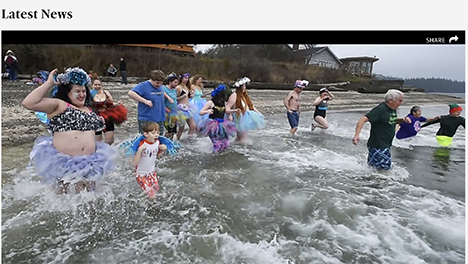 ---
Legal community education survey
---
Feeling down and need someone to talk to?
Did you know that if you text HOME to 741741 when you are feeling depressed or suicidal, a crisis worker will text you back immediately and will continue to text with you? Many people, especially younger ones, don't like talking over the phone and would feel more comfortable texting. This is a FREE service for anyone.
---
Mason County Lip Sync Challenge – There is a glimpse of Alex Ehler : ).
https://www.youtube.com/watch?v=64qyN75J8xA
---
Have you seen this?
---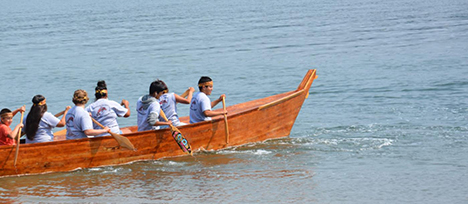 The Trust for Public Lands
In the Puget Sound, welcoming the return of the salmon
---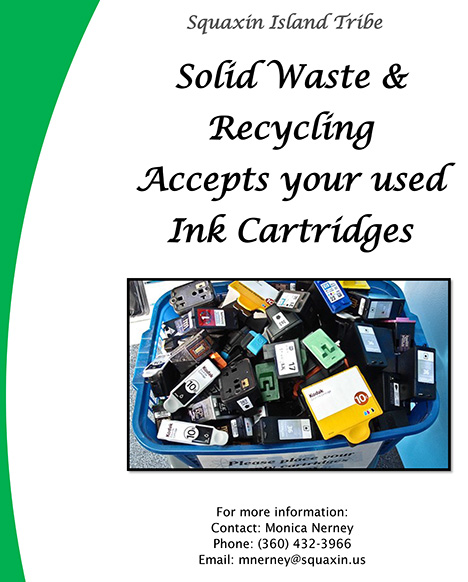 ---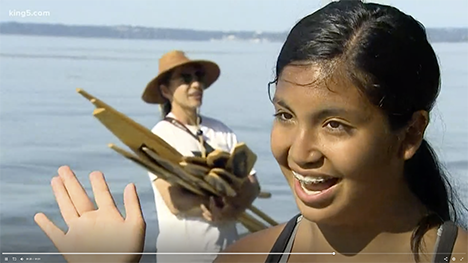 Kiana Henry on King 5 News speaking at Paddle to Puyallup
---
Squaxin Island Child Development Center
NATURE PRESCHOOL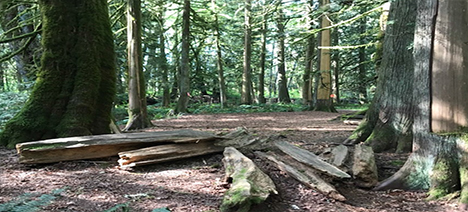 We are establishing an Outdoor Nature Preschool Classroom/Program as part of a pilot program in cooperation with the Washington State Department of Children, Youth, and Families. We would like to extend an invitation to you and your child to be a part of this new opportunity. This classroom and program will be developed and implemented in the wooded area down our nature trail. The program is set to start first week in September.
This is voluntary program and must have parent approval and an new enrollment application must be completed and submitted to enroll your child. The program is will initially be designed for a half-day four hour program. Children will be outside regardless of the weather for the entire day. The teacher to child ratio will be 1:6.
The program will be offered in the morning, from 8:00 a.m. until 12:00 P.M. Children will be required to be in attendance for the entire program to participate. If you child is enrolled in the center they return to their classrooms at 12:00 p.m., have lunch and be in the main building for the remainder of the day. There is no additional cost for your child to be in the program if they are already enrolled at the center and their tuition is paid for.
Some of the requirements for enrollment include:
1) Parent agreement that their child will be outside during the program time in all weather from 8:00 a.m. to 12:00 p.m.
2) Children will be required to be dressed for the weather. Daily clothing checks will be conducted before going out. Any child not appropriately dressed for the day will not be allowed to participate.
3) All children in the program must be toilet trained.
4) Complete details and registration requirements will be included in the enrollment packet.
5) Child must be 3 years old on or before August 31, 2018
If you think you would like to have your child enrolled in this program, please stop by the office and let them know as enrollment is limited to 12 children at this time.
---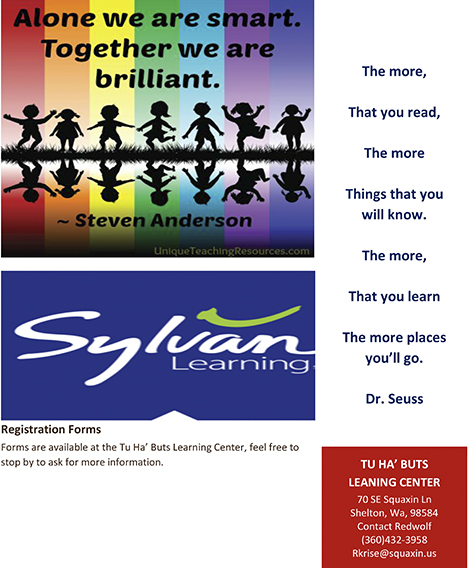 ---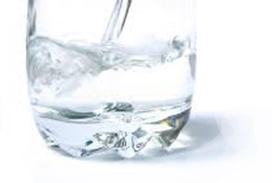 ---
---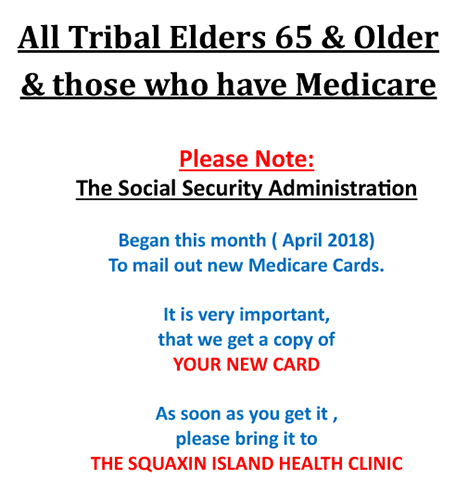 ---
Squaxin Island Tribal Elder/Council Member Encourages Kids at Olympic Middle School to Avoid Drugs
On March 7th, Squaxin Island Tribal Elder Vicki Kruger, visited 610 kids at Olympic Middle School to talk about the drug epidemic and the importance of avoiding drugs.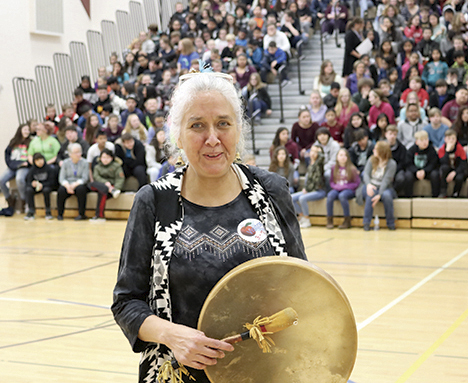 She conducted her presentation after an assembly honoring the late Billy Frank, Jr. (a Nisqually Tribal Member with family ties at Squaxin), who was a well-known and long-time advocate for tribal rights and the environment.
After the students did a presentation on Billy, Vicki spoke about him briefly, then spoke to the youth about the drug epidemic happening in our community and across the United States.
She shared that every 20 minutes a person dies from a drug overdose and stated that some states have experienced a 60% increase.
In an attempt to do some suicide prevention, Vicki shared that sometimes she feels sad. She told the kids that sometimes they, too, will be sad, but promised them that good things will come to them. She told them that being there with them was one of the good things happening to her.
Vicki shared a story about a song her and several youth in her community made encouraging kids to not do drugs. She asked them to call her "Granny" like many of the youth in her tribal community.
Vicki distributed $1 bills to all the classrooms prior to the assembly. After learning the song, all 610 kids sang with Vicki, held up their $1 bills, and promised not to do drugs.
In a conversation with one of the teachers afterwards, Vicki stated "We have a drug epidemic. Doing nothing is not working for me, and this is my small attempt to encourage children, our future, to not do drugs. If all of us do something to fight the problem, together we can make a difference."
Vicki thanked the Squaxin Island Tribe, the teachers and all the 6th and 7th graders at OMS, and the drummers and singers who accompanied her from the Squaxin Island Tribe, Jill Kenyon and Michael S. Henderson.
---
Cool Story Map of Washington Lidar by WaDNR
Thanks Brian McTeaugue! : )
---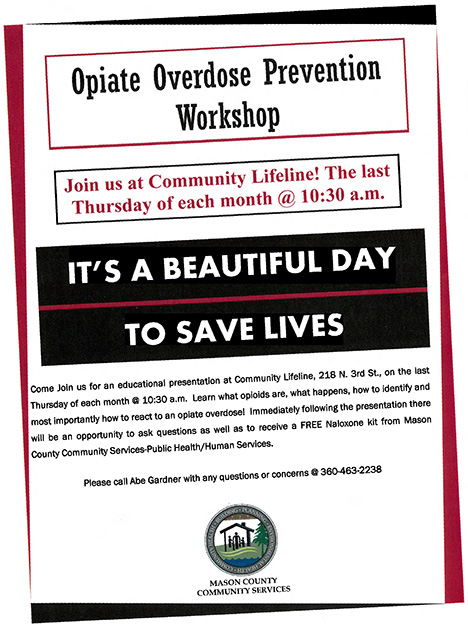 ---
Kimberly James Finds her Roots in Raging Nature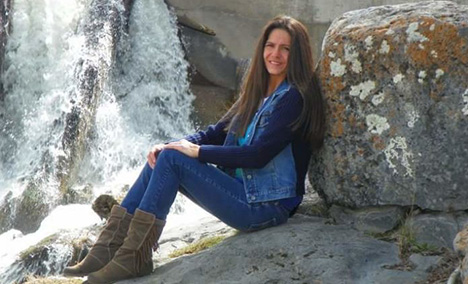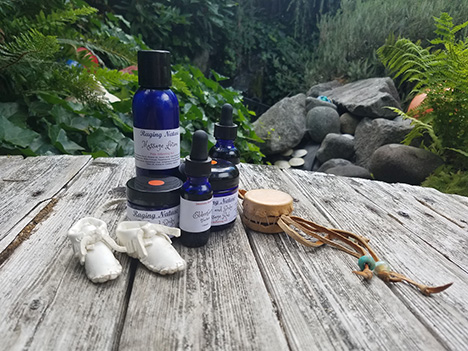 ---
Thank you, David Lopeman
So many years of service as Squaxin Island Tribal Chairman!


---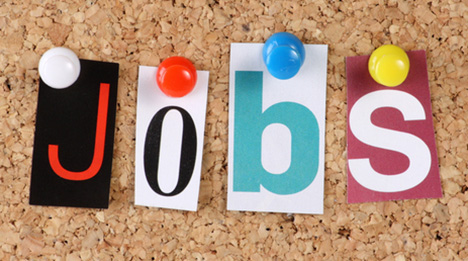 Squaxin Island Tribe Job Opportunities
Current WA State DNR Job Opportunities
This listing includes links to job announcements which have more detail on the specifics of the job and application process. For more frequent notification, you can sign up to receive email job alerts at www.careers.wa.gov .
Questions?
Please contact DNR recruitment, Melody Wolf or Marika Barto via e-mail at .
WA State Department of Natural Resources Job Opportunities
Jobs at The Evergreen State College
---
Native America Cowlitz County News
---
Other Useful Links
---
Suicide Prevention Help
Please be aware of the death by suicide of a prominent musician, Chester Bennington. Chester Bennington was the lead singer of the band Linkin Park. He died by hanging on July 20, 2017.With suicide, there is a social contagion factor. When Robin Williams died by suicide the National Suicide Prevention Lifeline received an uptick in the number of calls. Chester Bennington's death follows on the heels of Chris Cornell, another musician who died by suicide.
Below is an info statement on available suicide prevention and crisis response resources.
For confidential support 24 hours a day, 7 days a week, call 1-800-273-8255 (TALK), visit the National Suicide Prevention Lifeline Crisis Chat or text the Crisis Text Line (text START to 741741 from anywhere in the U.S., and a trained Crisis Counselor will respond quickly).
The Trevor Project offers crisis services that create a safe, accepting, and inclusive environment for youth who identify as Lesbian, Gay, Bisexual, Transgender, Queer and/or Questioning (LGBTQ), by phone at 1-866-488-7386, and through text (text TREVOR to 1-202-304-1200, available on Thursdays and Fridays between 4 to 8 PM Eastern, and 1 to 5 PM Pacific).
The following resources are available on ihs.gov/suicideprevention:
American Foundation for Suicide Prevention v is dedicated to saving lives and bringing hope to those affected by suicide
Crisis Text Line a free, 24/7 support for those in crisis. Text 741741 from anywhere in the USA to text with a trained Crisis Counselor.
Jason Foundation is dedicated to the prevention of youth suicide through educational and awareness programs.
JED Foundation aims to protect emotional health and prevent suicide for teens and young adults.
National Suicide Prevention Lifeline provides 24/7, free and confidential support for people in distress, prevention and crisis resources.
Samaritans USA provides hotlines, public education programs, support groups and other crisis response, outreach and advocacy programs to communities throughout the U.S.
Suicide Awareness Voices of Education works to prevent suicide through public awareness, education, stigma reduction, and by serving as a resource to those touched by suicide.
The Trevor Project is a national 24-hour, toll free confidential suicide hotline for gay and questioning youth.
Veterans Crisis Line is a free, 24/7 confidential support for Veterans in crisis and their families and friends.
Pamela End of Horn, MSW, LICSW (Oglala Lakota)
National Suicide Prevention Consultant
Indian Health Service Headquarters
OCPS/Division of Behavioral Health
Mail Stop: 08N34-A
5600 Fishers Lane
Rockville, Maryland 20857
301-443-8028 (Office)
240-406-6924 (Cell)
301-594-6213 (Fax)